Home » Software
Project Management Software That Goes Hand In Hand
It's such a great experience to work with online project management software that just works. Managing a project is a complex job in that there are so many sensitive areas that project managers need to focus upon. Things can get very messy if deadlines are not met and work must happen no matter what location you're at, hence the need for project management software that can work in both desktops and mobile devices.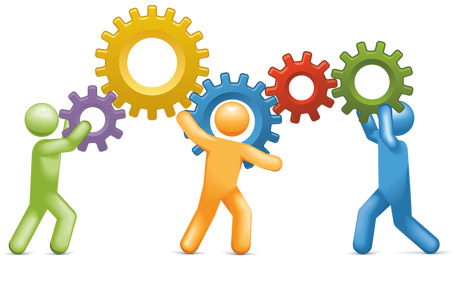 Collaborating with an entire project team is never a simple process unless there is an effective tool that supports collaboration and works brilliantly in keeping communication lines open. This is the reason why you must have software like Wrike for proper project planning and collaboration within the team.
Thousands of successful projects have been completed through the use of this task management app and the user interface is the key feature that makes it simple for users to do quick actions such as assigning new tasks, setting up meetings and providing feedback on work done. Wrike's project management features give you full control over the project, allowing your team to complete tasks within the set deadlines. Since Wrike is a real time workspace, work can be monitored as it happens, and feedback can be provided instantly.
Managing projects is certainly a crucial task and to do this effectively you should have a tool like Wrike to stay on top of every last task. It's especially useful if you don't just interact with one team; when you have to coordinate the efforts of many small as well as mid-sized teams in a project as well. This is where effective communication is absolutely essential — it can make or break a project especially with dispersed teams.
What can Wrike bring to your project?
Efficient collaboration: Prepare to outperform your competition, when Wrike allows you to collaborate at a much faster velocity.
Enhanced visibility: You get the entire view of the work ahead. With all tasks laid out, you achieve a better understanding of the progress your project is making.






Smoother communication: This project management tool allows you to mention other users and ask them for feedback immediately. You don't have to worry about losing somebody's suggestions in an email, or looking for an old reply in your instant messenger. In Wrike, the conversation revolves around specific tasks. You know where to look. The tool makes it easy to communicate.
Here's one final feature that I cannot leave without mentioning. You have the option to integrate your business emails. Unlike other online project management tools which might force you to go to the website, Wrike allows you to work on tasks directly in your inbox. Or you can easily turn any email into Wrike task if you've integrated Wrike with Google Apps, Outlook, or Mac Mail.
There's really nothing else like this app. Wrike streamlines work, whether you're a distributed team or a co-located team. The price structure is affordable and nothing beats its ease of use. Wrike brings you valuable way to manage work that is worth the cost.