From 4 to 8 October, the Los Angeles Convention Center and Nokia Theatre, the world's largest creative will be attending an event that will feature lectures, immersive sessions and anticipated ads.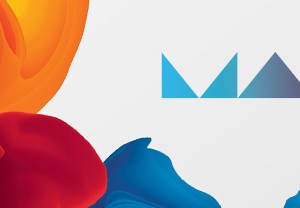 Adobe has announced the sessions, the speakers of the lectures and creative experiences that will take place at Adobe MAX, the Creative Conference which will be held in Los Angeles in this October. More than 5,000 designers, video professionals, web developers, mobile apps and photographers are expected at the event.
Besides showing the latest innovations of the Creative Cloud, the MAX will explore the creative world of the greatest innovations since the explosion of creativity in the mobile devices to the power of creative communities and social markets.
The Adobe CEO, Shantanu Narayen, and senior vice president of Digital Media, David Wadhwani, will join iconic and inspirational speakers such as documentary filmmaker Lee Hirsh, the digital illustrator Jason Seiler and photographer Ami Vitale.
The MAX sessions will expose visitors to new ways of thinking about creative projects through practical programmes of learning workflows and inspiring case studies conducted by industry references.
A novelty this year at MAX is the module of 99U, a think tank focused on empowering creativity in professional careers, winner of a Webby. The module will focus on best practices to make ideas into reality; ways to manage the time and energy to maximize creativity and productivity; and as continually adding new skills which will allow deepening field of creativity.
Naturally, creativity will be present in all aspects of MAX. The ideas are already brewing on Adobe Labs are being revealed by MAX Sneaks, hosted by actor, director and screenwriter Joseph Gordon-Levitt that goes behind the scenes for a sneak peek that lets you know for example that Russell Brown, senior creative director of Adobe will give life to fantastic monsters Kaiju of 2.5 meters high through the main tools Creative Cloud, in partnership with the Stan Winston School of Character Arts or new projects Random Acts of Creativity will appear in unexpected locations around Los Angeles and the Los Angeles Convention Center in order to involve not only the participants of the MAX as the general public.
David Wadhwani summarizes the event as follows: "MAX reaches its goal through its practice sessions and inspiring presentations from some of the best creatives in the world. It is also a place that has surprised people and participants that this year will see how the Creative Cloud is enabling a new era of innovation, not only in Adobe, but in all creative industries".