If you like the style of Google Keep but the application falls to short; if you like Evernote options but its interface repels you, we present Beyondpad, a web application that will remind you at a glance the Internet giant. But only at first glance.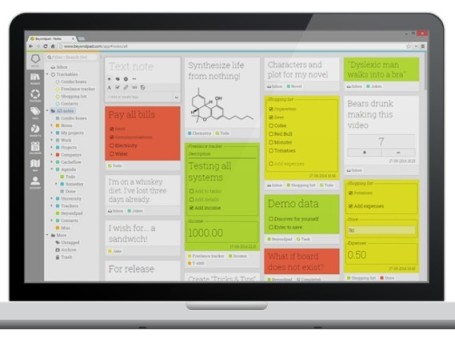 Beyondpad is an application for taking notes and organize information, a bastard son of Google Keep and Evernote that has come with the face of mom and dad's character. Its interface, based on colored cards that act as notes or lists of items, how to edit the notes and archiving images or the reminders, features are directly inherited characteristics from first, and that is where the similarities.
Beyondpad offers improvements that many users want to Keep. Without going any further, organizing through tags, conveniently positioned in tree mode in the sidebar of the application, so they are always at hand. It is also possible to filter all data stored by a second panel where to find those tasks that require attention and something more, is that Beyondpad is still "half done", you might say.
In short, Beyondpad not want to be a clone of Google Keep without much more, than it already is, but to extend its functionality to form a complete suite of personal productivity will also include ideas, calendar and maps, still under development.
If you are interested in what you have seen so far and want to try Beyondpad not even need to register, as has demo. And if once tested convince you, you can create a new account with your email address or via gateways identification of Facebook, Google or Twitter. Beyondpad, also provides extensions for Chrome and Firefox OS, also valid for Firefox.