Samsung is no stranger to the launch of various portable devices. In fact, we do not learn that the South Korean company offers a wide range of smartwatches than any other manufacturer. But the next portable device of the company is a bit more of a niche device: Gear VR a virtual reality headset designed to work with the new phablette of society, the Galaxy Note 4.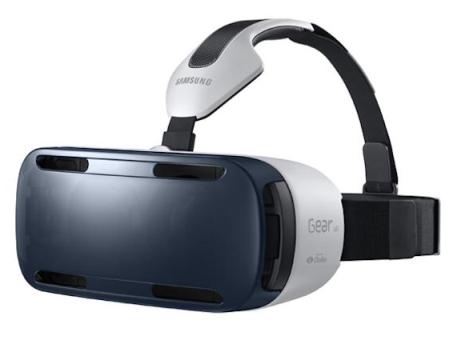 In fact, the Galaxy Note 4 functions as the screen of the helmet. Just slip it into the headphones, tie it on your head, and voila.
The Gear VR Innovator Edition, the nickname given to the virtual reality headset Samsung was unveiled during the IFA 2014, and mentions that it was conceived in partnership with Oculus, probably manufacturer of virtual reality helmet as known today.
But in some respects, Gear VR looks like the Google Cardboard project, the search giant unveiled at the last reserved for developers' conference, Google I / O. This project is a kit to assemble by you; you can find all the instructions on this section, which allows you to convert many smartphones in real virtual reality helmets by sticking them in a cardboard box with designed lenses so that each of your eyes sees a different part of the screen.
The Note 4 and Gear VR offers software that adjust images or videos on your screen. Samsung says that get a viewing angle of 96 degrees. As we can see, the Gear VR itself is filled with various sensors, while the processor and the battery of the Galaxy Note 4 deal with the rest. After removing the visor, users can connect their Galaxy Note 4 in the device and the 2k screen takes over.
Among the series of sensors, found that allow in particular following the movements of our head, buttons to adjust the volume, and a touch pad for navigation. There is a micro-USB port for connection with the Galaxy Note 4. The kit also comes with a 16GB micro SD card that includes video intended to be viewed in 360 degrees.
The Gear VR is an attractive option for large electronics companies, and after the acquisition of Oculus by Facebook, Google, which puts all its expertise in the Glass, now Samsung jumps into the boat. Time will tell if the market is really bearer, but in any case the biggest companies in the world seem to believe. No pricing information has been mentioned yet.