The company has unveiled new technological advances created to help artists, creatives and developers to have their designs and products to life more quickly and effectively.
HP Z Turbo Drive G2: Storage optimized for the workflow of workstations
The HP Z Turbo Drive enables workstation users improve productivity and creative workflows. The HP Z Turbo Drive G2 PCIe SSD, powered by Samsung NVMe technology provides a yield four times higher than traditional SATA SSD with a similar cost.
It uses the new NVMe protocol, designed from the bottom of the flash technology to achieve more than twice the performance of its predecessor G1. The second generation of HP Z Turbo Drive offers a ultra fast response Input/Output for processing large data sets. The desktop workstations HP Z840, Z640 and Z440 can be easily extended by integrating HP Z Turbo Drive G2 and benefit from high performance and capacity of these drives.
HP Z Turbo Drive is expected to be available in early June in two capacities: 256 GB and 512 GB, priced are €675 and €1,190, respectively.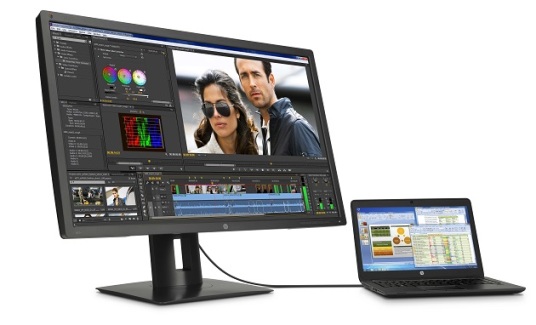 HP Monitor DreamColor Z32x: larger monitors that provide critical color accuracy
Digital and creative artists will enjoy the monitor of 31.5 inch (80cm), 4K UHD that improves the display of detailed information on precise color monitor HPDreamColor Z32x. The award-winning HP DreamColor technology provides accuracy and exceptional color consistency integrated into a wide range of 10-bit color SRGB/BT.709/AdobeRGB (100/100/99.5 percent coverage of color). It allows quick and easy recalibration of hardware, either with the HP DreamColor or Klein Instruments K10-A solution.
Academy of Arts and Sciences awarded the HP DreamColor Display monitor and its developers with the Scientific and Engineering Award for the impact that has had on the film, providing stable and consistent color throughout the process of film production. Fully equipped with the latest digital connectivity, including HDMI 2.0, the HP Z32x connects to any type of device to offer the best performance. It has 4 position modes, customizable tilt, height adjustment, swivel and pivot to adjust the horizontal and vertical configuration.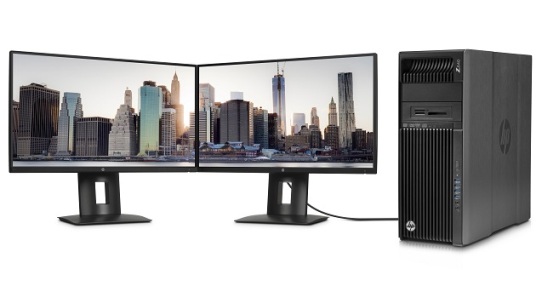 HP Monitor Ultra-Narrow Bezel
This new family of monitors offers borderless panel in high definition that have the calibrated color of factory and provides flexible connectivity to provide easy multi-monitor configuration. HP Z27n (Quad HD), Z24n (16:10), Z24nf (Full HD) and Z24nq (Quad HD) models, can display images from edge-to-edge to improve productivity.
The HP Z monitors are calibrated color from the first moment in which lights up the screen, and offers flexible connectivity to daisy chain up to four screens; also it offers function "picture-by-picture". All models offer a rotating platform, inclination, height and adjustable pivot position. The screens can be used step by step, whether in portrait or landscape mode.
The Z24n and Z27n monitors will be available from June. The Z24nf monitor will be available in August and Z24nq in early September.