Yoga 700 is the new line of convertible from Lenovo for the consumer. A step below the Yoga 900, allows to gain access to the most attractive format of the computer science at a more suppressed price.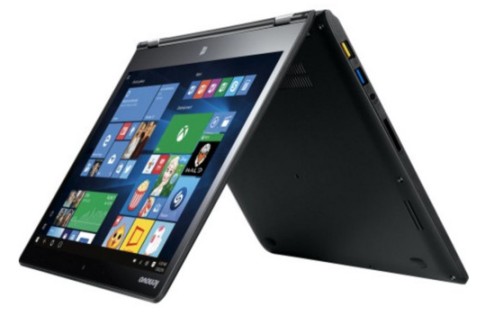 In recent weeks we have seen the arrival of convertibles, hybrids and 2 in 1 really impressive. High end and premium but at a too high price for an average user. Lenovo aims to bring the segment with Yoga 700, two models with 11.6 and 14-inch screen size. Both with Full HD native resolution and multi-touch IPS panels.
They use the new generation of Intel processing, Skylake. Core M models for the smaller model and Core-U option for the top model. It can also be equipped with NVIDIA dedicated graphics.
These are accompanied by at least 4 GB of RAM and 128 GB SSD. Its design is the same as that of his older brothers, with a hinge system that rotates the screen up to 360 degrees to go from laptop mode to tablet, passing through the presentations.
With pre-installed Windows 10 the starting price of the Yoga 700 is 649 and 799 dollars respectively. It should reach the market in the coming weeks.