With the advent of smartphones, the choice of wireless Bluetooth speakers has become bloated. OM/ONE is an enclosure that stands out from its competitors because it uses magnetic levitation. This small Bluetooth speaker literally floats in the air above its base.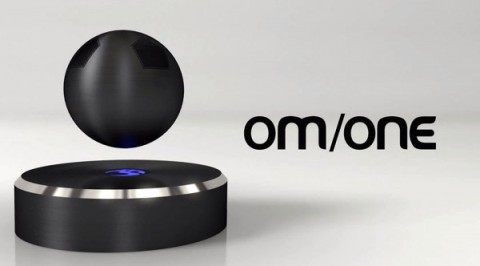 According to its designers, OM/ONE offers excellent sound quality in stereo with an output of only 3 watts and delivering 110 decibels. This speaker has a battery life of 15 hours on its rechargeable battery. An integrated microphone also allows the gadget to turn into cool tool for conference calls. For those who want a portable Bluetooth speaker, it will be enough to carry the "floating" sphere without its base wherever they want. As we can see, beyond the Bluetooth speaker, OM/ONE is for those who want a nice object.
To finalize the development of the final product, find suppliers and launch mass production, the inventor of this enclosure Maglev launched a campaign of crowdfunding on their official website.
They have already raised over $320,000 dollars on an initial target of 100 000 dollars from 1300 contributors. The offer starts at $179 for an OM/ONE in black or white.