Home » Home Tech
Tips for Choosing a Home Security Alarm System
Your possessions are more valuable to you than a potential burglar could ever realise, so choosing the right home security alarm system is essential. However, the industry is a tough one, and many, many companies are competing for your custom. But how do you know which ones are experts and which ones are cowboys? How do you know that you aren't spending your hard earned cash on something second hand and not a little shoddy? This article hopes to throw some light on this sometimes-shady industry and help you get the best bang for your buck.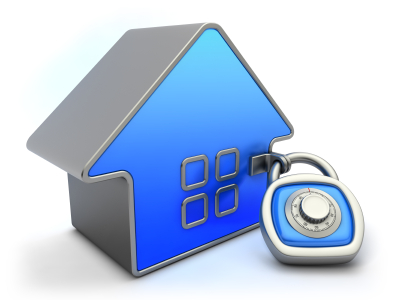 The first thing to look for when selecting a security company is the quality of its website. A shoddily built website means that company hasn't invested much time in it and therefore you could draw the assumption that their installation may suffer from the same lack of attention. A scruffy website could be a reflection of the habits of the company owner, and the last thing you need is an installation that has inherent faults.
The next thing to look for (and this will generally be displayed on the website) is their accreditation. The best accreditation a business can have is from the BBB (Better Business Bureau). The BBB is an independent body that was founded to monitor and assess companies and their operations with the sole aim of protecting consumers from illegal and underhanded operations. Should you see a BBB badge displayed on the website you shouldn't assume that the accreditation is legitimate. Check the quality of the image and make sure it doesn't look grainy or pixilated as this could be a sign of a forged accreditation. If you are in doubt, contact the BBB who will happily look up the company for you and let you know whether or not the accreditation is genuine.
Next, make sure that the company has a visible and genuine customer service telephone number and address. If the company can't display these two key pieces of information, it's probably that they don't have a customer services operation and therefore should be avoided like the plague. Once you have gotten these things out of the way, it's time to select your installer. The installer you choose should be able to take you effectively by the hand and help you map out a security system that works for you and your individual needs. The idea of a security system is that it should be personalized to a level that suits your individual requirements, including everything from number of cameras, placement of cameras, remote access solutions and admin device options.
The home security alarm system you choose should fit you and your property and that's where the experts at Alarm Dealer CA come in. They have a range of Alarm Dealer Packages to choose from and can competently and confidently help you choose the right one for your particular circumstances and needs. They've done all the leg work for you already, and you can rest assured that they only work with the best. Give them a call today and let them help you choose the best home security alarm system for you.