HP Stream x360 is a 11.6-inch laptop with a hinge that allows you to push the screen back about 360 degrees, which allows you to hold the computer like a tablet.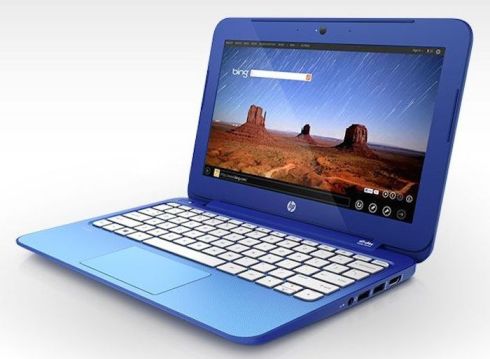 Unfortunately, apart from this information, HP has not announced a detailed specification or price for the HP Stream x360. But HP Stream products are designed to be affordable. Tablets are now sold for only 99 dollars, while laptops of the same range are priced at $199.
The Stream x360 is going to be priced at 289 euros in Europe. A 3G model with HP DataPass, a service which simplifies connection in Internet by including broadband access service over the mobile network in addition to Wi-Fi, meanwhile available at a price of 349 euros.
Photos of the website of HP in the United Kingdom show a device with three USB ports, an HDMI output, an Ethernet port, an SD card reader and a headphone jack.. The on/off and volume buttons are located on the sides of the device, allowing you to access the buttons, even when the keyboard is hidden behind the screen.
If the Stream x360 sounds familiar, it may be because it is much like the convertible laptop from HP, Pavilion x360, which in the markets since February.
One difference is that the Pavilion x360 vents on one side to allow the fans to blow hot air. Since the HP Stream x360 does not seem to offer such vents, suggesting that the device could be without fan such as laptops HP Stream of 11 and 13 inches. Both models are powered by the Intel Celeron N2840 processor based on the Bay Trail processors architecture.
HP says that future consumers who will buy the Stream x360 will also have a 1-year subscription to Microsoft Office 365, which includes access to Word, Excel, PowerPoint, OneNote and Access. It also includes 1TB cloud storage with Microsoft OneDrive.