Pixel C, the first tablet designed entirely by Google, is now available in several countries, with selling price from $499.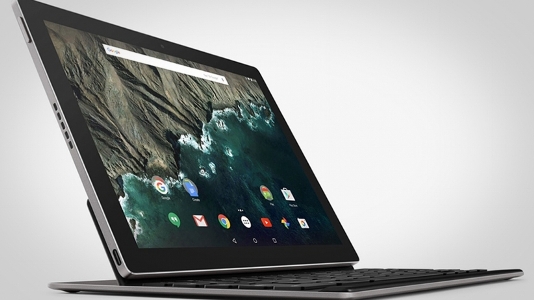 Pixel C was the big surprise of Google September event. Although Google already marketed tablets manufactured by another company under the Nexus brand, Pixel C is the first designed and developed entirely by the company and hence, as the Chromebook Pixel – not marketed as another Nexus model but directly by Google.
It is made of an aluminum piece and mounts a 10.2 inch multi LTPS panel with 2K resolution which is one of its leading components. It uses in-cell technology; it has a brightness of 500 units, 1.500:1 contrast ratio, and offers a pixel density of 308 dpi, higher than the iPad Pro, Surface Pro 4 or Galaxy Tab S2.
It is powered by the most powerful SoC chip of NVIDIA as the two new Nexus smartphones, releases Android 6.0. An optional keyboard that easier to use on the desktop because Google focuses the model for both work and play.
Pixel C Specifications
10.2-inch display with a resolution of 2,560 x 1,800 pixels
SoC Tegra X1 with 4-core CPU and 256-core GPU Maxwell
3 GB LPDDR4 RAM
32/64 GB of storage capacity
Connectivity: ac Wi-Fi, Bluetooth 4.1, USB Type C
Camera: 12 and 8 Megapixel
Autonomy: 10 hours with 9000 mAh battery
Dimensions: 242 x 179 x 7 mm
Weight: 517 grams.
Attention to its Tegra X1 chip, a SoC manufactured in technological processes of 20 nanometer, which also includes a 64-bit processor with ARM Cortex-A57 for intensive tasks (2 MB L2 cache) and quad-core Cortex-A53 (512 KB L2 cache) for lighter tasks in order to contain the consumption. The first SoC can exceed 1 teraflop of power, with 256 CUDA cores in the first tests that confirm it is the most powerful chip of ISP industry, capable of blending -by far- to GPUs that mounts Apple in the A8X of the iPad Air 2.
Its connectivity is also highlighted, with Wi-Fi 802.11 a/b/g/n/ac², 2×2 MIMO, dual-band (2.4 GHz, 5.0 GHz); Bluetooth 4.1 + HS; new generation port USB Type C; 3.5mm audio, stereo speakers, four microphones and sensors such as gyroscope, accelerometer, ambient light sensor, proximity sensor, compass and Hall effect sensor.
As mentioned, Google offers a full size lightweight keyboard at which the tablet is connected very easily by magnetic connection and without any hinges. It has a very small battery that recharges the same tablet but its autonomy is elevated to a month.
Availability, pricing and analysis
With Android 6.0 pre-installed, Pixel C is now available in two versions depending on storage capacity. $499 with 32 Gbytes and $599 with 64 Gbytes. If the price of the tablet can consider it reasonable, we can not the same for the keyboard because it costs $149.
Several US media that Google handed the device have published analysis of this Pixel C. Overall grades in the hardware section ranging from the outstanding, for its quality of construction "up to Apple", excellent display and NVIDIA SoC of the most powerful that can be mounted on a tablet with ARM architecture.
In short, high level of hardware that puts Google in the first division of tablets. It is perfect for browsing, playing, multimedia entertainment and executes the enormity of Android applications.