Earlier this month Samsung unveiled at Mobile World Congress in Barcelona, its latest smart tank: The Galaxy S6, the smartphone that leads its high-end line. What has changed from its predecessor, The Galaxy S5? What else can include a smartphone so justify change of equipment? The answer is neither linear nor easy, and depends on the user fanaticism. Meanwhile, the pre progresses and the company plans to start delivering equipment on 10 April.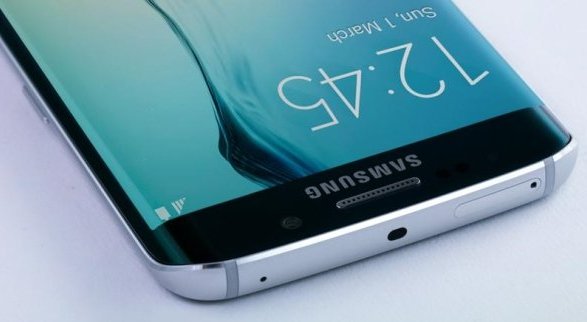 At first glance you could summarize the advances in two respects. 1) design, more elegant, new materials (aluminum and glass) and rounded edges (any resemblance to the iPhone, is it coincidence?); and 2) Wireless charging of integrated battery, which allows you to charge the phone supporting it in an attachment without connecting cables.
On the same occasion, Samsung has introduced two versions of its latest phone: Galaxy S6 and Galaxy S6 Edge. The only difference is that the first has completely flat 5.1 display, while the second has a slight curve down on its side. The result of the difference: only the appearance.
User experience
The big news: you can easily delete pre-installed applications
Among its particularities of use, the Galaxy S6 stands out for its fingerprint reader to unlock and electronic payment, among other possibilities. However, it is a feature that was present in the Galaxy S5. The new Smart Manager application allows you to quickly check the status of the battery, storage and RAM; it is complemented with Quick Check, which helps to clean up unnecessary data and improve the performance of the smarpthone. A new unprecedented is the possibility to delete the pre-installed applications – both those of Android and Samsung-that the user does not use, without having to hack the computer.
Inside
Eight cores and up to 128 GB
Samsung has spared no hardware to give power its new flagship: it has 8 core Exynos 7 processor (4×2.1 Ghz and 4×1.5 Ghz), 3GB RAM, 4G connectivity up to 300 Mbps, 2,550 mAh battery. It comes in three versions: 32, 64 and 128 GB of storage. The rear camera is 16MP and front 5 MP, both with a aperture diaphragm of f/1.9, which gives a good light for low light conditions. Runs with Android Lollipop. Sensors:. Accelerometer, gyroscope, proximity, compass, barometer, heart rate and oxygen saturation.
On the outside
Aluminium, glass and curved edges
The first detail that stands Samsung new device is the design: inspired by the craftsmanship of blown glass and metalwork, the Galaxy S6 represents a unique fusion of metal (aluminum) and glass, described in the presentation. It features a 5.1″ Super AMOLED screen and its dimensions are 143.4 x 70.5 x 6.8 mm (thickness), with a weight of 138 g. It comes in four colors: white, black, gold and blue. Associated with the company Goldgenie, Samsung also offers a version of yellow gold, rose gold, Platinum and diamonds.