Toshiba will add a new Chromebook to its range of devices with the Google operating system, Chrome OS. At first glance, the new Toshiba Chromebook CB30-007 resembles the model that the company released earlier this year. But while the first Toshiba Chromebook includes Intel Celeron 2955 Haswell processor, the new model would be less powerful, since the chip would be the Celeron N TPS2830 based on the Bay Trail architecture.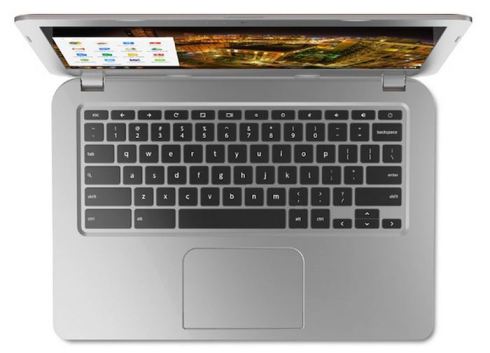 The new Bay Trail model appeared for the first time on the website of the company in Australia, but would not be surprised if it made its appearance in the United States and Europe thereafter.
The new Toshiba Chromebook joins a growing number of laptops that rely on Google's operating system and Intel Bay Trail low-power processor. Asus has two models. Acer has one too. HP is preparing to launch one.
Toshiba Chromebook CB30-007 has a Intel dual core Celeron N2830 processor, 13.3 inch display with a resolution of 1366 x 768 pixels, 2GB RAM, and 16GB internal storage. Unfortunately, the amount of RAM is not expandable by the user.
The side of the connector, there is a USB 3.0 port, USB 2.0 port, oneSD card reader. For connectivity, Wi-Fi 802.11ac, Bluetooth 4.0 and finally a 44 Whr battery offering up to 10.5 hours of battery life round out the specification. The notebook measures 32 x 21.33 x 1.9 inches and weighs about 1.36 kilograms.
Although the official price in Europe has not been revealed, the Bay Trail version of Toshiba Chromebook seems to be the same price as the Haswell model in Australia. But it is a little thinner and lighter and offer better battery life. On the other hand, it should not go as fast…