The mobile brand OnePlus is about to update which is still one of the best smartphones on the moment in relation quality/price. The new mobile is known as OnePlus 3T. It is not a new generation, but an update to keep the mobile on the top of the list of high-end.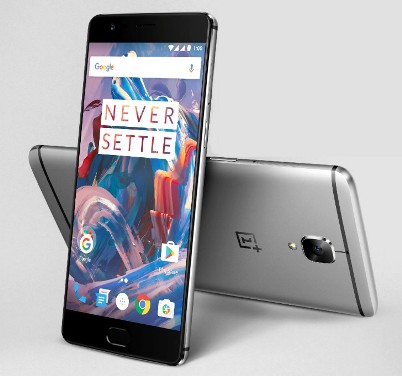 The current OnePlus 3 is aging fairly well. Its camera follows good results, recorded in 4K; it is fast and maintains one of the cleanest versions of Android you can get right now. But it has come a new generation of Qualcomm processors, which means improved performance and control of important energy source.




You can confirm without any suspicion that OnePlus 3T will have a Qualcomm Snapdragon processor 821 at 2.35 GHz.
Keep 5.5 inch AMOLED FHD display that carries the previous version, in addition to 6GB RAM and 64GB internal memory that is extended with microSD cards.
Another novelty will be its camera. OnePlus 3 has a 16 megapixel camera based on a Sony IMX 298 sensor. In the new OnePlus 3T camera increased to 20 MP with Sony IMX 395 sensor. In addition, it will have ƒ/1.7 lens, so get ready to improve photos in bad lighting situations.




Android 7.0 Nougat will be another surprise for OnePlus 3T, which will be the first mobile (with the permission of LG V20 and Google Pixel) which will be launched with the latest version of Android.
To maintain the interest of current users, OnePlus publish a version still under development of Android 7.0 Nougat. It has been confirmed via Brian Yoon; chief software engineer at OnePlus, further added that OnePlus 2 may also be updated.
How much will cost OnePlus 3T? Expected a slightly increase of price, nearly 30 euro. It will keep on maintaining below the price of high-end mobile exceeding 600 euro, but it is true that moves away from the possibilities of all those people who wanted to "the better mobile for an unbeatable price".