Appliances aren't exactly what get us excited. Washers, stoves and fridges are stable fixtures best known for our own tendency to pay them no mind–as long as they're working in proper order.
Modern developments have changed the game, however, as more and more appliances are being designed with features that make even the most veteran consumer turn their head in interest. Here are three advancements in appliance technology worth a look: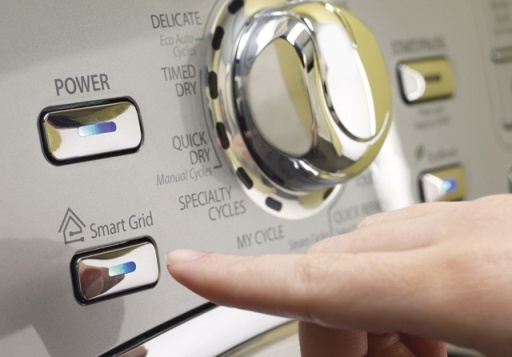 1. Never Hang Around The Laundry Room Again With Smart Washers
Laundry is a notorious time-waster. Clean clothes and linens are important, but every functional adult has wondered, at some point in their life, whether they're important enough to spend hours a year waiting.
Commercial and vended laundry equipment have received a major overhaul in the way of smart notifications. As long as they're within range of wi-fi (as if anything falls out of range of the internet nowadays), your laundry equipment can notify you as soon as a phase is complete, and gives you the opportunity to tailor your settings to your liking. This gives you the freedom to chase productivity or recreation elsewhere, as a painful chore becomes as easy as tapping a touchscreen.
Thanks to manufacturers like Continental Girbau, smart washers are affordable and accessible for your home and business. If you run a laundromat, one particular godsend is the ability to monitor usage data from your own phone, giving you the opportunity to spot peak and off hours, and check frequencies of use to spot when a machine doesn't appear to be functioning quite right.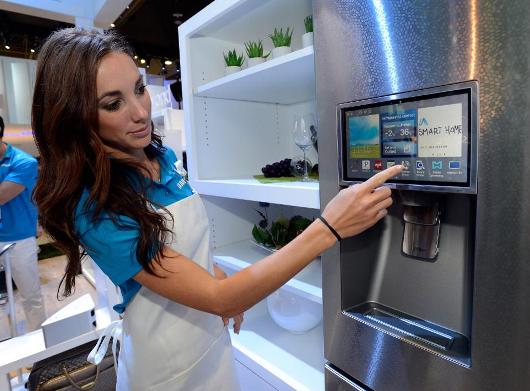 image source: forbes
2. Talk to Your Fridge. Seriously.
Grocery shopping from home isn't an entirely new invention. But checking your phone to peek at the inside of your fridge while crafting a shopping list earns smart refrigerators a place on the list of surprising developments in appliance tech.
Earlier this year, Samsung revealed its newest line of smart refrigerators, which offer multiple built-in cameras and voice recognition, among other features. You can now, quite literally, ask your refrigerator how the weather will be throughout the day, and have it put together a grocery list for you using the power of your own voice. No details yet as to whether or not it can talk back, but it's clear enough that the future is upon us.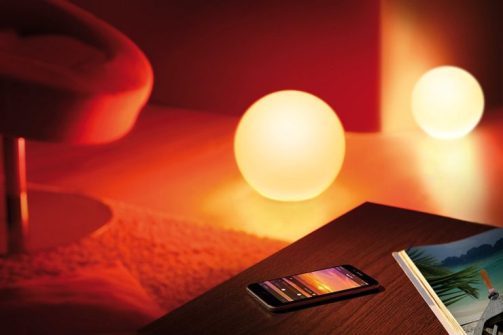 3. Turn Any Room Into A Rave With Smart Lightbulbs
Ever find a track or playlist so good, you wish you could have it fill your entire room? Ever wish you could do that, while controlling the color and brightness of your lights through your phone — essentially setting up the perfect mood for a chill night in?
Apparently, science has, which is why the market has been graced with phone-controlled light bulbs which double as wireless speakers. These magnificent hybrids have been gaining popularity over the last few years, and are slowly becoming staples in the homes of both the musically inclined, and those simply inclined towards awesome gadgets. Whether you're designing a room for relaxation, or a space for parties your friends will never forget, modern technology has got your back.
The current wave of innovation in appliance technology brings staggering new levels of convenience and control. Goodness knows what the future has in store, but for now, count us excited.