The Internet has been growing at an exponential rate. Since its inception, Internet usage has grown from 16 million in 1995 to a massive 3.7 billion in 2016. The number is expected to grow to over 4 billion by the year 2020.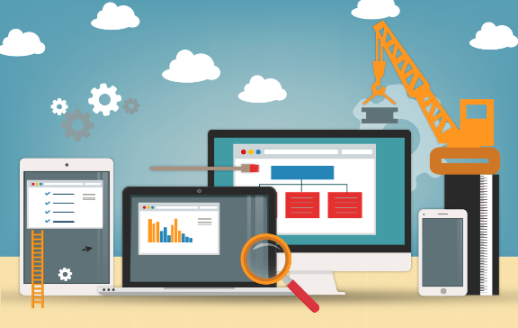 The world is moving toward the Internet. Nearly everything we do is changing as we continue to go digital. In light of that, there have been some spectacular developments in the last few years–developments that will transform the way we live and interact.
Here are 5 Of The Latest Web Development Trends.
1. Virtual Reality
Just a few decades ago, virtual reality (VR) was a figment of imagination. Today, it is making its way to consumer electronics.
Technology such as the Vive and the Oculus Rift are revolutionizing the gaming industry and expanding the possibilities of cinema. Moreover, companies like Google and Mozilla are developing technology to bring VR to the web. While this may seem ambitious given the technology of today, it's definitely within the realm of possibility.
This year we may just see things such as virtual news, real estate tours, digital ads, and many more.
2. Artificial Intelligence
Businesses today are able to automate tasks with artificial intelligence. Not only that, some of the most sophisticated artificial intelligence software approach near-human levels of adaptability. You could be chatting up a bot and think it's a human being on the other end of the line.
Large companies such as Facebook, Microsoft, and Google are taking the lead and releasing their AI technology to the public. This will definitely drive innovation in AI in the years to come.
3. Ruby On Rails 5
Released in June of 2016, Ruby on Rails 5 is expected to grow in popularity this coming 2017. With new features such as Action Cable and Turbolinks 5, it is becoming a much more powerful web development tool.
With Ruby on Rails 5, you no longer need client-side JavaScript frameworks to create single page applications direct from the Rails stack. These new additions provide web designers and developers more flexibility and better performance.
Update yourself with the latest software and learn how to code.
4. Responsive Web Design
The smartphone industry has seen massive expansion over the last decade.
There are 2.6 billion smartphone users in the world today. Because of this websites are being designed to adapt to mobile technology. Studies show that sites with good mobile responsiveness receive more visits and have higher rates of conversion.
Want to learn responsive web design? Visit https://houstontxcodingacademy.com/ for a complete list of courses in web development.
5. Internet Of Things
Even regular household machines are joining the Internet family. Appliances such as toasters, washing machines, coffee makers are all being enabled by apps and other digital technologies.
You can literally have everything at the push of a button. All you need is a smartphone and a steady WiFi connection.
It's really amazing how the web has revolutionized the way we live. As we look forward to the rest of 2017, we continue to push the boundaries of the Internet. Who knows what else is next!