Technology makes it possible for anyone to pass their voice to text simply by pressing a button. Currently, there are technological advances related to voice recognition that help and facilitate life and work for all types of people, whether they have these physical or mental difficulties, or are not fluent with writing or spelling or even spend much of the day writing for work or academic reasons. Ultimately, technology offers bridges to difficulties and it is in our hands to use it to get the most out of it.
Within these technological advances in voice recognition there are online applications with which to dictate and transcribe texts. That is, tools with which to convert speech to text simply by dictating what you want to write. They allow you to write from social media posts, emails or posts to documents, reports and books.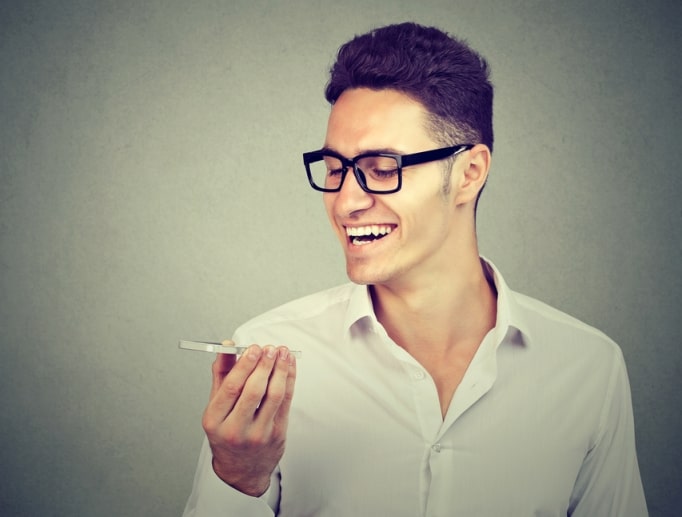 these applications are most useful for people with reduced mobility and learning and understanding disorders. For example, people with dyslexia or dysgraphia, people with hand, wrist or eye injuries or people who do not master typing or cannot write. But these online tools to pass speech to text are also useful for people who write for long hours for their work or studies.
Here are a number of audio or speech-to-text websites that use Google's speech recognition technology. They are free online tools that work in the Google Chrome browser, that support multiple input languages and text transcription, and that allow the review and editing of the text as it is dictated.
Websites to convert audio or speech to text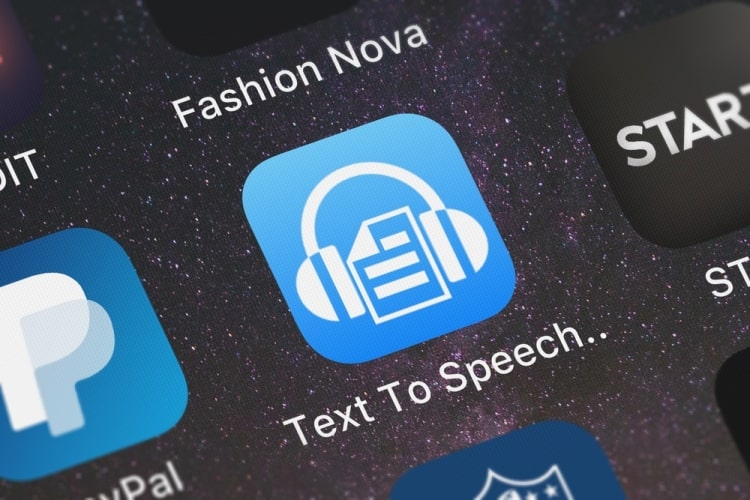 1. Dictation
Dictation allows you to write with your voice in any language. When you speak into the speaker, your voice is converted to text instantly, ready to be reviewed and edited. This tool uses Google's powerful speech recognition engine to convert your voice into text and the results are too fast. Of course, you need the Google Chrome browser on your Windows PC, Mac OS X or Linux.
2. Write with your voice through Google documents
You can write and edit a document by dictating whatever you want in Docs or Google Slides speaker notes.
By the way, this feature is only available on Chrome browsers. It would be enough to open this document and go to the 'Tools' section. For Google Docs you should go to 'Voice typing' later, and for Google Slides speaker notes to 'Voice dictation speaker notes'.
3. Speechnotes
Speechnotes is a powerful free online notepad with speech recognition, designed to empower your ideas through a clean and efficient design, so you can focus on creating.
It works completely online in your Chrome browser. It requires no download, no installation, or even registration, so you can start working immediately.
4. Voice notebook
Voice notebook is a speech recognition application for converting speech or audio to text. The current version only works for the Chrome browser on Windows, Mac and Linux operating systems.
Especially interesting is the 'Transcription' button that shows or hides the audio recognition panel. This application can recognize voice embedded in HTML5 video and audio or YouTube videos.
5. TextTromToSpeech – Voice to Text
The TextTromToSpeech (Voice to Text) application is a voice recognition tool that allows you to dictate a text and the system will transcribe it. This free online application requires no download or installation.
Also, it supports multiple languages. Dictation can be paused or stopped (it saves the position of the last word), it recognizes voice commands to insert punctuation marks, it intelligently inserts capital letters and, among other functionalities, it can save, copy, print or send the dictated text.
6. SpeechTexter
SpeechTexter is a professional and free speech-to-text conversion application that will help you transcribe any type of document, book, report, blog, etc… using your voice.
The custom dictionary allows you to add short commands to insert frequently used data (punctuation marks, phone numbers, addresses, etc.). It is compatible with the Chrome browser and the Android operating system.
7. TalkTyper
TalkTyper offers speech recognition completely free of charge. It allows creating texts for any purpose through speech. For example: write documents, create emails, blog entries, tweets…
8. Speechlogger
Speechlogger is instant web translation and speech recognition software. For best results, use Google's speech-to-text technologies. It allows automatic punctuation, automatic saving, time stamps, text editing capacity, transcription of audio files, export options (to text and subtitles) … No registration required and it is completely free.