Apple has introduced a new product in its developer conference and is a speaker for use with Apple Music and Siri. This is Apple HomePod and it has 7 speakers inside and the same processor that uses the iphone.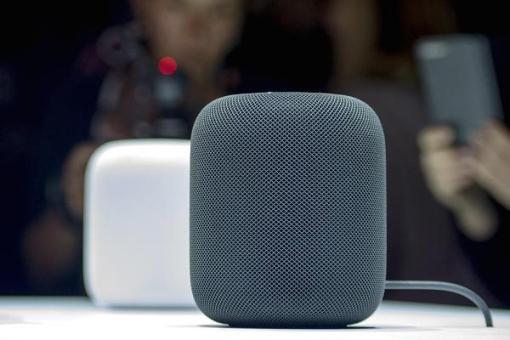 It measures about 18 centimeters high and is a pretty smart speaker, as it is able to know where you are, changing the direction and power of your speakers depending on from where you control it. It has a large subwoofer at the top.
Apple HomePod has an Apple A8 processor inside, able to control the situation of the speaker to direct the audio. Thus, if you are close to a wall, you can change the intensity of the speakers that are closer to make it bounce the audio.
In a situation where HomePod is in the middle of a room, you will have 360º sound.
HomePod has 6 microphones to detect the magic words: "Hey Siri". With this phrase, just like on the iPhone or iPad, you can communicate with Siri, to ask questions related to music when using Apple Music (requires subscription) to answer these questions.
But HomePod also uses Siri to use it in a more traditional way, such as news, unit conversion, reminders, messages, podcasts, alarms, translations or interaction with connected HomeKit household products.
Security is important in this type of products, following the trend of Apple, will use systems of anonymity and end-to-end encryption so that any data is related to users.
Apple HomePod will cost $349 and will be available in December in US, UK and Australia. It will not be until 2018 when it is available in more countries.