Google does not have enough with two operating systems, Android for mobile phones and tablets, and Chrome OS for cheap computers, which have managed to sneak into education systems. Fuchsia is the union of the best of both worlds, a new operating system that could replace these two veterans.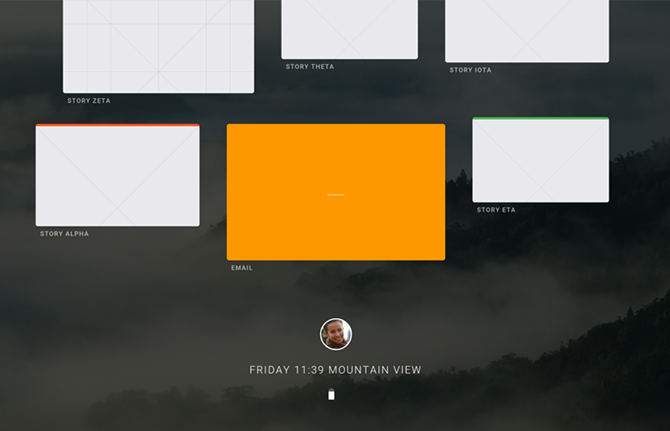 Contrary to these two known, Fuchsia is not based on Linux, but on "Magenta", a new nucleus created in Google that will try to be faster than the core updates that carry millions of mobiles around the world.
The first images of Armadillo, the Fuchsia interface with which it is developing and that, with almost all security, will not be as shown in the final version with the launching new products.
The initial idea of ​​Fuchsia is an interface based on cards, which are applications, and that you can organize to your liking. Just enter or unlock the mobile, your avatar is displayed. By clicking on it you can access a minimum configuration of the equipment, such as volume, brightness, wireless connections, flight mode or control over the rotation of the screen.
When you click on one of these cards the application opens. When you press on a card for a couple of seconds you can rearrange them or directly put two applications open at the same time.
In the tablet version it is much more practical to move applications and organize them geometrically. You can see how it can be opened at the same time, two, three or even four applications at a glance. The windows of the applications are organized as if they were windows of Windows, in different sizes that you can adjust to cover 100% of the screen.
This video shows how this version behaves in Fuchsia development, is shown in a very early state of design, without functional applications but showing the concept of how it works.
There are elements that you can recognize from Android, such as the presence of Google Now, Google's virtual assistant that seems to work in the same way as in current phones and tablets.
Then, after seeing this first demonstration of Armadillo, the visual part of Fuchsia, what could we expect? Well, Google I/O, Google developer conference, starts next week and is expected to make the first announcement of Fuchsia, at least for programmers to begin to know the platform.
Something important to understand is that it unifies all the screens, both touchscreen tablets, small screen mobiles or computers that use keyboard and mouse. That's why you need a new design approach to please all these screens.
Do not expect to see a minimally stable Fuchsia version to test it. Although this filtered version is in a very early development mode, there is still a lot to be a platform for developers that works on all screens, who knows, even for televisions.