Apple is a company known for its innovation. It is continuously creating new technology and features for its devices, especially its mobile gadgets. Since there are always knew things happening in the world of iOS, it is important that developers of Apple apps not only make certain that they choose the best app advertising platform, but are always keeping up with the latest news. This helps to ensure that they are creating products that Apple users will actually want.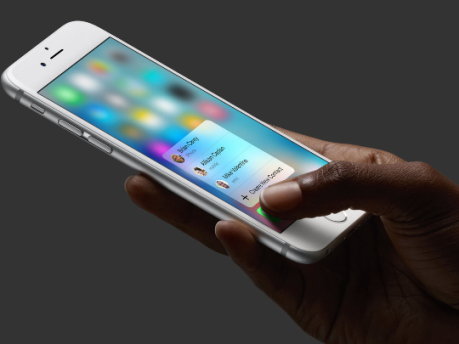 One of the latest features that Apple has revealed, during its recent big event in San Francisco that took place earlier this month, is the 3D Touch. While this tech is already available on the Apple Watch and the new MacBook trackpad, the 3D-based software that has been implemented for the smartphone is different. In fact, some believe that it is going to completely change how users interact with their phones.
What is 3D Touch, exactly? Called "the next generation of multi-touch" by Craig Federighi (Apple's senior vice president of Software Engineering) and Phil Schiller (Apple's senior vice president of worldwide marketing), the 3D Touch is a third dimension that Apple has added to the iPhone's display.
What was revealed at the event was that 3D Touch enables users to peek into content. They can preview a photo, email, an address, message, or a link and go back to where they had previously been. Essentially, the feature saves users a couple of taps and breaks that they currently have no way around on present Apple iPhones.
For instance, with a current iPhone, you can swipe, tap, and pinch on your screen, all of these are considered to be 2D gestures. However, with the new feature, when a user is done peeking at their content, they have three options from which to choose. They can press a little deeper and actually go into the message, email, or calendar view. They could remove their finger and go back to their camera view, email list, or feed.
Additionally, users can also swipe up just slightly to load a few actions. This feature would make it easy to forward or flag an email, for example. On a touch screen, this type of smooth gesture makes a lot of sense, because it lets users swipe their finger around the display, load an email thread, search for the menu, press it, locate the forward button, and select it.
Another interesting aspect of the 3D Touch is the option menu, which functions very much like Force Touch on the Apple Watch, allowing you to peek into some content and swipe up. The company has also implemented 3D Touch-based home screen shortcuts, which essentially lets you deep press to access a menu that, when all is said and done, saves you a tap.
For now, 3D Touch will be available only on the iPhone 6s and the iPhone 6s Plus, so the number of users who will have access to this feature will be limited. However, it'll be interesting to see how app developers take advantage of 3D Touch.