Cambridge Audio brand, known in the Hi-Fi area for the quality of its audio products, today announced the launch of a new compact Bluetooth speaker, G2, to be carried anywhere.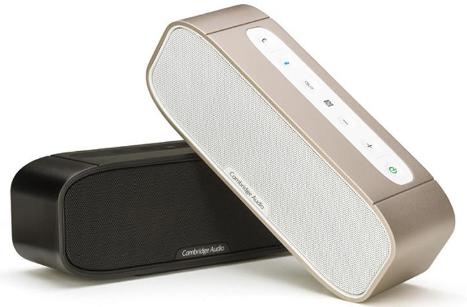 The Cambridge Audio speaker is very compact since it measures 190x68x55 mm. It can easily be placed in a bag for walking and other movements. It benefits from a high range with a rounded design and materials such as aluminum which is available in black or "champagne". One thought of its case to restrict vibrations to acquire a pure music.
The Cambridge Audio speaker is equipped with 2 speakers and two woofers supplied by a digital audio amplifier. It has Bluetooth and therefore pairs with any mobile terminal equipped with this technology. Its NFC compatibility enables instant association with a smartphone or NFC tablet.
In addition, it benefits from a 3.5 mm jack connection to connect all audio sources. Thanks to the integration of a microphone, the speaker can turn into a hands-free kit to take phone calls. "Soft-touch" keys are available to control the device. Its have backlit which helps a lot in low light or complete darkness.
Finally, note that the Cambridge Audio G2 speaker can be associated with another speaker of the same type to create a stereo set or play music without two different rooms of the house or apartment. The manufacturer claims a battery life of about 10 hours with the integrated battery. The presence of a USB port allows charging a smartphone during audio playback. It's always practical.
The Cambridge Audio G2 speaker is available for about €130.