Amazon diversifies again. The web giant has just announced it will soon launch on the market a new generation of speaker, called Echo, connected, intelligent and able to be controlled by a single voice command.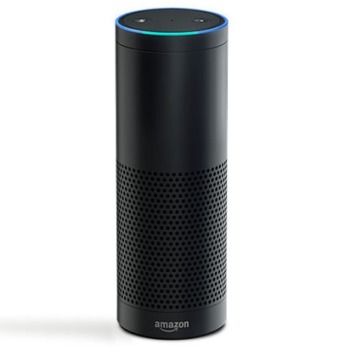 The web giant is no longer at its first foray outside its heart of e-shopping business. After the payment, delivery services more or less advanced (including UAVs) or mobile devices, here that Amazon chooses to conquer a new market: the audio.
But as usual, the web giant seems determined not to do things by halves. Especially as to differentiate themselves in the market for speakers and audio systems at the time of multi-room, it must be hit hard. So to start the Echo speaker, Amazon made the bet of intelligence and communication.
The principle of Echo speaker will rely on voice control. The system is intuitive and wants to be able to understand a fairly natural language, like systems of Google Now or Siri. The system is intended as smart and connected. In addition to the control of the music tracks (from a mobile application, the radio or the Amazon Prime Music service) Echo users can ask their speakers to know the weather, to add products to their shopping list, to consult a Wikipedia definition for example. To run a particular application, then users just pronounce the keyword "Alexa" and make their order.
Side technical features, the Echo speaker will be equipped with Wi-Fi and Bluetooth. Seven integrated microphones to receive voice commands from the user, including during the broadcast music through the speakers. Fire and Android OS applications also allow attaching compatible smartphones and extending the experience from a mobile. On the other hand, it will have to wait to enjoy an application under iOS.
Initially, this speaker will be marketed invitation by "a few weeks" at a price of 199 euros, according to Amazon. A preferential rate set at 99 euros is applied for Amazon Prime subscribers.