The Korean giant has introduced Samsung Flow, a technology that greatly reminds Apple Continuity in every way, just as you can see more clearly to see the whole video.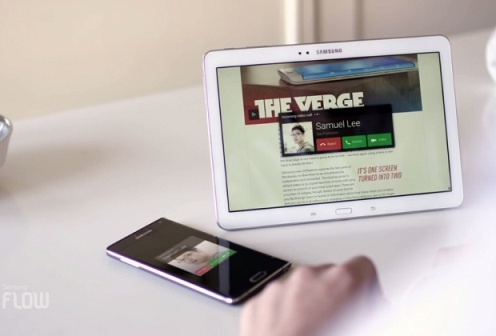 With on Samsung Flow we can switch between tasks or activities between numerous devices such as smartphone, tablet, or even our smart watch or the Smart TV.
This new system is composed of a total of three basic functions that give shape to the whole:
Transfer: It is the essential level, so to speak, as it allows us for example look for a thing and transfer it to our tablet, smartwatch or Smart TV.
Defer: A more advanced option, as it gives us the option of postponing a task we are doing and then resume it on any device.
Notify: acts by synchronizing the notifications between different devices.
Definitely an interesting approach by Samsung, for now, is in beta.