Having the right technology in the workplace is key to keeping your employees happy and effective. Over the past decade, more strides have been taken to ensure business owners have the capabilities to help employees manage day to day tasks without strain. By employing technologies to aid those efforts, you also create a positive work culture; and positive work cultures have been proven to enhance employee performance.
While incorporating new technology into the workplace might seem costly at the onset, the ROI and long-term benefits will be worth it. The following comfort technologies make it easier for employees in all types of industries to do their jobs safely and efficiently. When workers are comfortable, they're much more likely to stay with the company and foster internal relationships. Each of these technologies also helps relieve major strain employees face on a daily basis.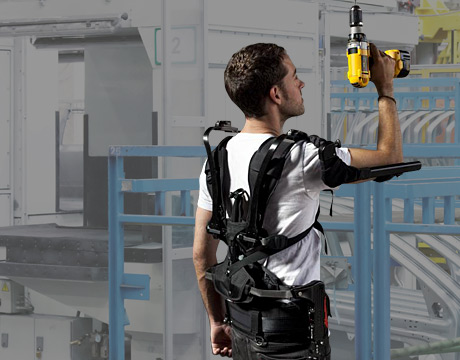 Levitate Technologies
Levitate Technologies' AIRFRAME device is an exoskeleton for lifting arms that makes it easier for professionals and skilled trade workers to make repetitive arm motions. The exoskeleton relieves joint and upper extremity muscle strain by pushing the weight of the wearer's arms to the core body. It's comfortable enough to be worn throughout the day and slips on and off easily.
The AIRFRAME is designed to move seamlessly with natural arm movements, so it doesn't limit motion in the workplace, but rather optimizes it. With this added level or support, everyone from factory workers to field laborers can enjoy increased comfort, reduced fatigue, and decreased risk of workplace-associated health issues.
StandDesk
Many studies have revealed the negative effects of sitting in an office for nine hours, five days per week. Sitting for too long can double the risk of diabetes, increase the chance of disability, and can even shorten your lifespan. For this reason, standing desks have become increasingly popular. Standing desks provide employees with the option to alternate between sitting and standing, which helps with blood flow and relieves back pain.
StandDesk is an automatic sit-to-stand desk for offices and homes. With just a single button, users can automatically elevate or lower the desk to their desired height. It has a sleek design, comes equipped with a cable management tray, and can hold up to 225 pounds. It's also the most funded standing desk on Kickstarter, having raised $650,000.
Blue River LettuceBot
Every industry could use a little help, and the farming industry is no exception. There are several different types of farming robots, and each has their own features and benefits for farming. The Blue River LettuceBot 2 is a popular machine that thins out lettuce fields and sprays insecticide. And in its efforts to continue reshaping the farming industry, Blue River Technologies was recently acquired by John Deere.
Contrary to what some may think, these robot farmers aren't taking away farming jobs. Instead, the robots and farmers work in tandem, the robot taking responsibility for the gruesome physical labor while the farmer is meticulous with the finished product. It also helps address the ten-year labor shortage happening in the United States, as farmers struggle to keep up with the demand and growing trends towards organic and sustainable food.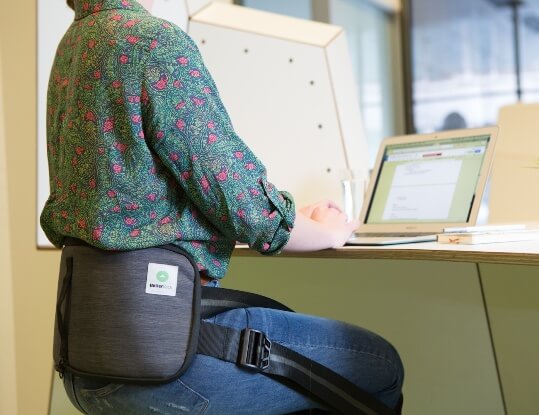 BetterBack
BetterBack is another product geared towards alleviating back pain, and it also helps to work on bad posture. The device turns any chair into an ergonomic chair, and helps increase your overall health. By using it just 15 minutes a day, it can dramatically improve your spine and posture. It raised nearly $1.2 million on Kickstarter and appeared on ABC's Shark Tank, where it secured a deal with Lori Greiner. The device is lightweight and portable, and best of all, versatile: use it in your office, home, sports game, airplane, or anywhere where there's a chair and you see fit.
TheraBand Rocker Board
The TheraBand Rocker Board is designed to both improve balance and build core strength. It's set on a half-sphere and while it can be a little challenging at first, it helps exercise several muscles to keep you aligned throughout the day. When users make the effort to stay balanced on the board, it improves awareness of posture, movements, and shifts of equilibrium. It also improves overall agility.
There are many types of balance boards, and they're making more of a presence in the workplace. Most often, they're used in conjunction with standing desks. For workers who want to keep moving during stationary jobs, it's safe to say that balance boards keep you on your toes.