While waiting for all those virtual reality helmets that promise us new ways of relating to video games-and not only with them, we continue mulling over the issue of controls. Be enough a pad? Perhaps it will suffice with keyboard and mouse? Should we look for something beyond? But it depends on each case, it appears rather the latter.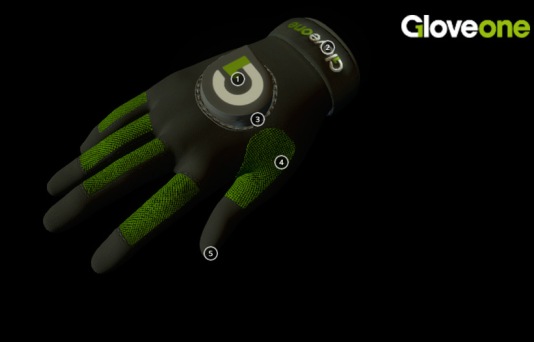 Gloveone enter into that kind of accessories designed to interact with a virtual environment differently, perhaps more organic and natural way. Powered by NeuroDigital, this glove promises not only to send input signals, but to receive stimuli that make us believe that we are touching something.
Touch and receive sensations
In the following video we can see one of their officers for conducting a demonstration with the first and rudimentary prototype of the Gloveone:
Press a button, stroking a rough or more delicate surface, or catch a ball has effects both in the virtual world as in the real thanks to sensors and actuators distributed throughout the glove. There are several types and what they do is vibrate at different frequencies, time and intensity to play sensations: textures, weight, sound waves, caresses, and even alert signals in certain cases.
Gloves for both hands
The Gloveone is also prepared for use in both hands and from NeuroDigital claim to have achieved the same accuracy in both. Moreover, thanks to IMU sensors, have managed to improve the monitoring of hand. These are some of the characteristics of Gloveone:
It includes a MicroUSB port
It is breathable
Washable
Carries a Li-Po battery
It is adjustable
It includes Bluetooth connectivity.
Virtual reality systems with which the Gloveone can understand, so far have been confirmed Oculus Rift, Samsung Gear VR, Leap and RealSense. In addition, and although NeuroDigital offers libraries C# and C++ to develop with Gloveone, both the API and the SDK glove work perfectly with Unity5 and will soon be compatible also with Unreal.