The rumored iPad Pro that Apple is developing, would be more than a large tablet with some new components like a Bluetooth stylus, Force Touch screen, NFC, new port USB Type-C and other, as stated in Apple Insider.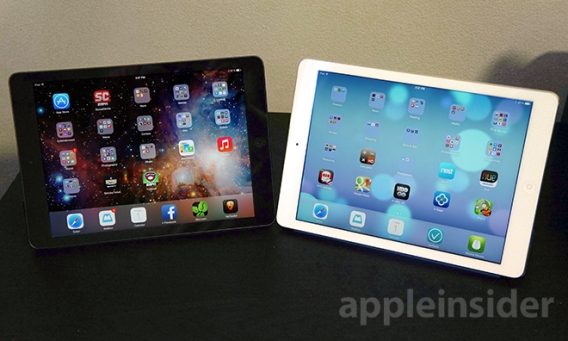 The explosive increase of sale of tablets of recent years came to an end and be difficult to 2015 to repeat sales in 2014, according to preliminary data from consultants such as IDC.
Apple until a couple of years ago first seller of tablets – first seller is suffering the fall than other manufacturers and the last quarter ended with the decline in sales of 22 percent, the worst figure in mobility products of Apple's history.
The analyst is clear about it. IPhones – increasingly large – are cannibalizing sales of tablets iPads. Perhaps that is why its strategy to focus Apple iPad Pro quite different from previous models while maintaining basic design, thickness and low weight.
For starters have superior screen size up to 12.9 inch with a resolution of at least 2K. Although the most interesting would come to pressure sensitive panel or a Bluetooth stylus that renege the ill-fated Steve Jobs for years.
Include the new connector USB Type-C (USB 3.1) which we have already seen in the MacBook 12 although we do not know if as only port. Also support NFC short-range wireless technology even though we do not see this iPad Pro as a means of payment. It will have feature accessories as a base with keyboard for desktop work.
Certainly a new SoC series designed by Apple and manufactured by Samsung on ARM license. Maybe it is a quad-core because the characteristics of this iPad Pro, more premium and professional than ever, it will need to.