No doubt, if you are a driver, there will be two or three applications that you cannot live with. One of them is Waze, but also Google Maps that shows Waze information (it's owned by Google) and much more detailed information than any other app that competes on maps. Now Google Maps is becoming more important for drivers, because it will display information about parking.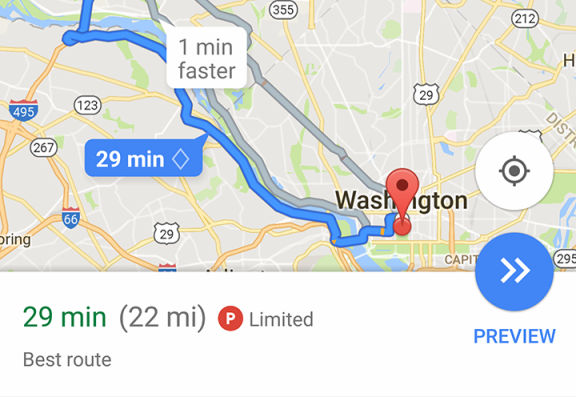 Some users are already starting to come out. When you open the Google Maps application and insert a route by car, in the next steps you can show information about parking in the area.
For example, depending on the time at which you are estimated to arrive, an area can be more or less saturated with cars, so it might be more difficult to find a place to park your car.




The parking information will be displayed with a small red icon with a white P, but will not appear on all routes or destinations as it depends on the information handled by Google. According to Android Police, for now parking information exits in sites of much concentration of vehicles, such as shopping malls, airports and tourist attractions.




Finding a parking space near your destination is important and not just Google Maps finds this relevant information. An ecosystem of applications has been created dedicated to finding incredible parking. For example Parker, ParkWhiz, SpotHero, BestParking, WazyPark are great solutions for everyday problem.