It's been almost a year since the latest and greatest Hero3+ models have been marketed in the GoPro range, and we had a steady stream of leaks suggesting that the new arrangements would be announced. The next set of cameras GoPro Hero4 is expected include a touch screen, and offer a 4K recording in 30 fps (from 15 frames per second) and a model for all those who have a small budget.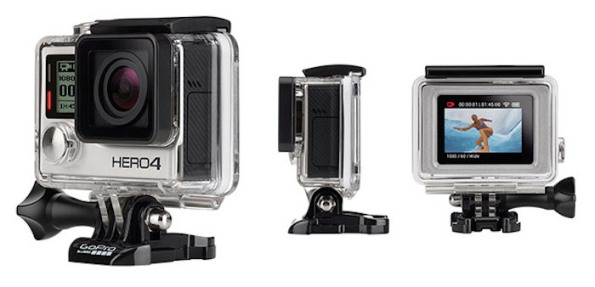 Unfortunately, recording 4K at 30 frames per second and the touch screen will only appear on the same model, Hero4 Black Edition, and meaning it will have high-end features. In contrast, Hero4 Silver Edition will provide a user-friendly touch screen, depending Petapixel and other sources. The captured audio quality will be improved in all areas. If the rumors are true, then fans of the action camera will be able to order the new models in mid-October.
Although we have not yet heard of official discourse from GoPro, a cycle of almost annual production and out of stock of the GoPro Hero3 Black Edition+, appear two green lights on the fact that GoPro will disclose.
Regarding Hero4 Black Edition, we should find a 4K recording at 30fps, 2.7K at 50 fps, 1440p in 80fps, 1080p at 120fps, 960p at 120fps and 720p at 120fps. The Silver Edition is able to capture 4K at 15fps, 2.7K at 30fps, 1440p at 48fps, 1080p at 60fps, 960p at 100fps and 120fps at 720p. The new manual settings are also rumored to be included in these new models.