The people of Microsoft Research has surprised us with this fantastic video where we can see the technology referred to as Holoportation, thanks to which it is possible to achieve a kind of "holographic teleportation" to certain areas and even interact with the people of these areas.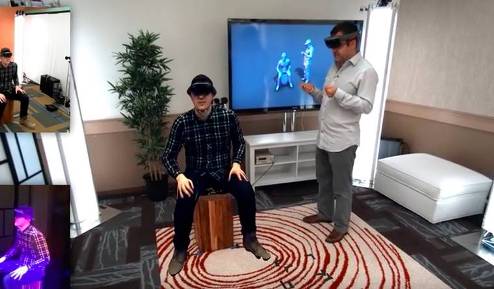 As explained in the video a set of cameras are used to capture a subject from all angles and manage to create a temporary model that can be reproduced later in another environment, achieving that effect that we see and simulating a "real presence".
The HoloLens of Microsoft played a key role in all of this, since thanks to them a very convincing interaction process is possible, and even allow replay previous sequences through that we have lived live, which completes a set that has managed to impress.
Obviously we are talking about a technology that is still in a fairly early stage, so we cannot expect that end up coming in the short term, but it will be interesting to see how it evolves this kind of holographic presence.