Google is about to launch a new application to help users organize their trips. Google Trips is able to capture information automatically and help us gather everything we need to organize our successful holiday, from airline tickets to museum tickets or hotel reservations. It will have an offline mode and is now available in beta for users Local Guides level 2 or higher.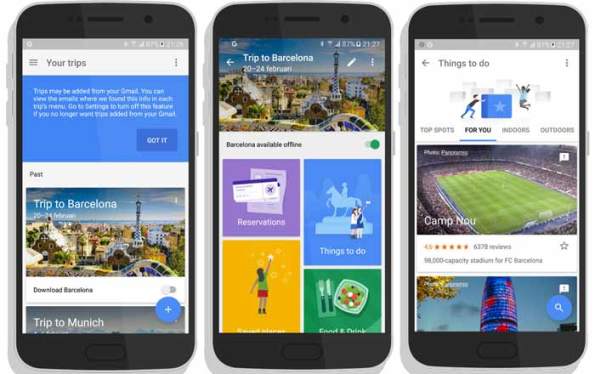 Following the design lines of Inbox, Google Trips is a very simple application that will allow us to have all the data we need to take a trip in one place. Its power is through integration with other Google services, especially the e-mail; thus, you are able to detect when we send a ticket or a reservation for a show, automatically calculate the time it will take between points of interest that we select or we will offer suggestions for eating in certain areas based on the reviews from other users.
One of the most interesting sections is the "Things to do" where we can find plans of everything ready to add to our trip with multitude of information on what we are going to see, schedules, prices and more. It will also be key to the possibility of use without Internet connection, especially for travel abroad or where we do not have access to a data network.
It seems that Google Trips will be completed by integrating with Google Destinations. The Local Guides Level 2 or higher already is being tested in beta, so it should not take too long to be available for everyone.