You might be surprised to hear that Samsung – not Apple – has sold more phones in the last 5 years. It seems like Apple will only breaking 800 million sales as of this year, while Samsung has long since surpassed that number. Sitting comfortably at 1.12 billion sales, the South Korean company is a very popular manufacturer.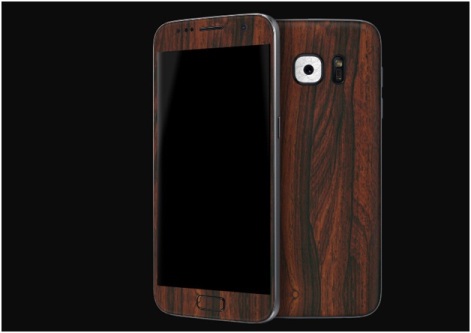 But why this comparison to Apple? Apple is one of the most ubiquitous brands out there. It can seem like everyone has an iPhone (whatever generation), but according to the numbers, that just isn't the case. Samsungs are more prevalent – in particular the Galaxy S7. In its opening weekend, the S7 and its brother, the S7 Edge, sold 100,000 units – in South Korea alone. As the rest of the world catches up, the S7 is going to be one of the most widely owned cell phones. When you look to your neighbour, it won't be an Apple in their hand but a Galaxy.
Knowing your seatmate on the bus or your co-worker down the hall has the exact same phone as you can be a bit of a bummer. The S7 is supposed to be cool, but it loses some of its cred when everybody has it. If want to earn back some of its cool factor, you need to make your S7 stand out from the crowd. The best way to do that is with a customized decal.
Galaxy S7 decals (or skins, as they're called in some circles) are texturized, colorized wraps that cover up the basic S7 color. Instead of choosing between black, gold, silver, or white, new skins for your Galaxy S7 phone afford you the choice of 7 different true colors and 15 cool textures which you can mix and match in three pieces to make a totally unique combination. If you're good at math, that's over 520 combinations you can make! Even though you'll be sharing the same phone on the inside, on the outside, your phone will look like no one else's.
With a S7 decal, you won't just be getting a customized design. These S7 skins are made out of a durable vinyl that protects your phone from scrapes, scuffs, and the infamous smudges that can ruin the look of your phone. You may be just one of the billions of Samsung owners, but a S7 decal makes your Galaxy one completely individual.