Can you imagine that situation where you have wanted to have absolute silence and you have not found a way to achieve it? Earplugs, headphones… any method to be able to concentrate or relax with zero noise around us. A problem that could have few days at least if we consider this curious gadget.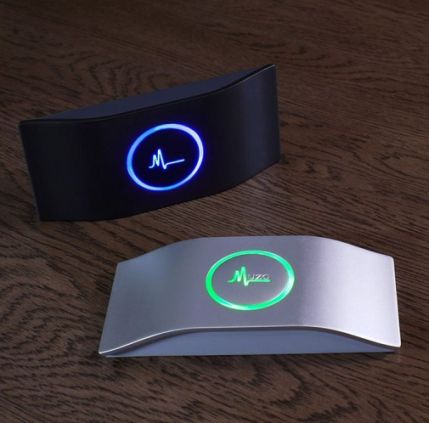 It responds to the name of Muzo, a gadget that is responsible for achieving the absolute silence around us. To do so creates a zone in our noise-free environment in which we find ourselves with our thoughts on the most solemn intimacy.
This is at least what promises Muzo, that we remember, is now only a project in development via Crowfunding. It is a small device, slightly larger than a portable hard drive and through a simple interface to generate the silence.
This is a new project that sees the light in Kickstarter platform which already has grossed more than half a million euros in just over two months so that exceeded the most optimistic expectations.
Three ways to achieve the desired silence
Muzo account for its operation with three modes:
Serenity, a way that fails to complete isolation but it eliminates the external sounds that can disrupt our state of relaxation such as the street traffic. To do this we can be determined to modulate.
Sleep as its name suggests seeks a silence that allows us to sleep peacefully which eliminates any outside noise.
Secret is the third way and this is to avoid others to hear what we're talking about. The doubt remains as to whether the person with whom we are talking about would come to listen to us…
Price and Availability
If you are interested in checking if what promises Muzo is true, you can contribute at IndieGoGo with a contribution of 130 euro so that would be entitled to a device at the time to come out to the market. A date of arrival will be hard to get, because the arrival of Muzo for those who have bought it up to the spring of the year 2017.