Nokia has presented a spherical chamber designed to create 3D movies and games that can be viewed through virtual reality devices.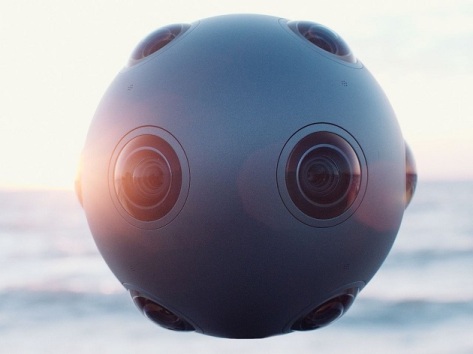 The Finnish company has presented its new product at an event in Los Angeles. Nokia OZO is a camera capable of recording video and audio at 360 degrees through eight sensors and microphones.
Nokia thus enters the world of enterprise solutions for digital media, a market which aims to become one of the pillars of its growth in the future.
"We hope that the experiences of virtual reality radically improve the way people communicate and connect the stories, entertainment, world events and any other area", says Ramzi Haidamus of Nokia executive.
Nokia is in the process of restructuring after the sale of its mobile business to Microsoft, and after making a purchase proposal by 15.6 billion euro to Alcatel Lucent, which aims to boost its network equipment business.
In addition, the company is planning its return to the world of mobile telephony through design and licensing, although this will not be possible until its agreement with Microsoft, forbid it next year.
It seems that the market of virtual reality is one of the outputs that see the large companies in the technology sector. Last may, GoPro introduced a system similar to the Nokia using 16 cameras and Google software to create videos in three dimensions. Meanwhile, other companies such as Facebook and Samsung have also announced various plans to enter this sector.