The truth is that the new generation of 3D printing comes to innovate and improve many aspects regarding the initial models. Now it's the turn of Formlabs, more than a year ago it had its 3D Form 1+ printer, which in turn showed only small improvements over the model Form 1. And now presents the new Form 2, a resin 3D printer that has much to offer.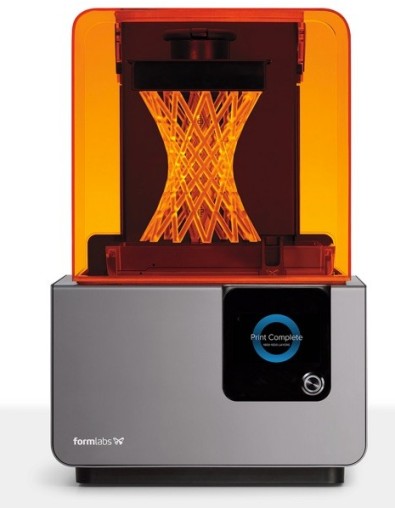 The Form 2 is a resin printer like its predecessors, and can print larger objects (up to 145 × 145 × 175 mm), and has a 50% more powerful laser (250 mW) for larger prints resolution (25-200 microns). It is a closed printer, since the temperature to be stabilized and prevents the workpiece is deformed by the temperature change and crack.
The only downside is that its price is high when compared to other 3D printers, rather than whether it is resin printers. We're talking about $3,499, so you'll probably find place in professional environments. But if you had any of the above models that you will succeed a discount goes up to $600 if you financed its first version in Kickstarter.
Another of desires is the ability to print, pause, and then continue printing without any problem, something we can do with resin printers (and not so traditional 3D printers if we are very picky about the result). With Form 2 it is possible to do.