A clear piece of news discovered a new Apple patent on an audio jack smaller than the 3.5mm mini-jack, intended for use on mobile devices, opening the door for them to be thinner than they are now. Apparently it does not offer any additional functionality from the Jack, but it occupies 1mm less space.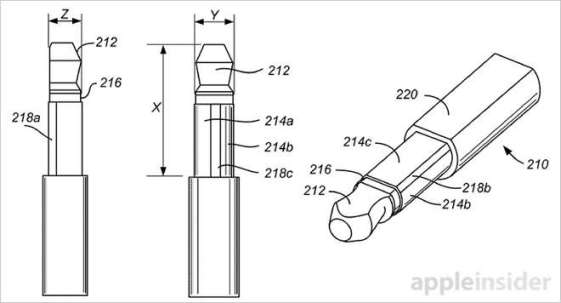 The appearance of this patent could be an attempt by Apple to satisfy shareholders and those peripheral manufacturers authorized by the company, as this would make the standards connector with 3.5mm jack helmets are incompatible, requiring an adapter and increasing so exclusive sales against Apple peripherals compatible alternatives.
In fact the new connector does not have a big difference to the eye to the Jack, showing a plane that gives a slightly different way, like a capital D.
For now this is just a patent, however, if implemented, this would trigger prices headphones for iPhone and iPad, because the consumer would be forced to jump through hoops to impose Apple through this patent. This would greatly help Apple itself and associated manufacturers economically, but it would be a great disservice to consumers.