Blackberry smartphones was the benchmark for the beginning of the century. Everyone wanted a smartphone with Blackberry technology and capabilities. But the iPhone arrived (and after this Android) and Blackberry began its slow but inexorable descent into hell. Now it takes time bottoming presenting Blackberry Priv, its first Android-based device. It is probably too late to regain an important position in the market, but this is the proposal.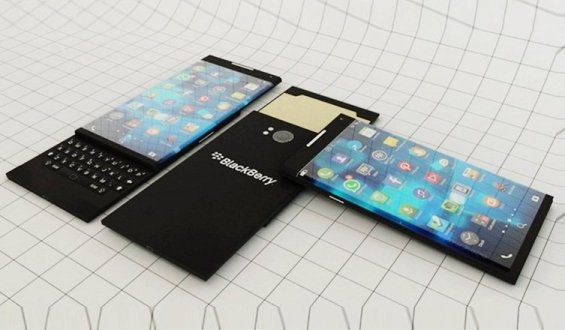 Blackberry Priv, as its name implies emphasizes privacy. Previously known by the codename of Venice, Priv has a full QWERTY (characteristic of Blackberry) and Android 5.0 Lollipop keyboard. It is accompanied by a 5.4″ qHD screen with curved edges and a Snapdragon 808 processor with 3 GB RAM. As well as technically anything that we can not find in other terminals… but with keyboard. The question is whether the keyboard will be enough good claims to recover users. The rest of the features are not yet known.
The keyboard is hidden on the back and uses a retractable/slide system to move to the bottom of the computer when it is needed. A mechanism already used earlier by Blackberry. On the other hand, it is compatible with applications on the Android ecosystem and additionally integrates a layer of security by combining the Android technologies for Work and proprietary platform BES12.
The Blackberry Priv therefore is ready for its official launch will be before the end of the year at a price not yet defined, but it seems that from Blackberry to be willing or able to compete on price.