Nothing better than an original product to meet as saturated as the photography market. After the "experiment" that led to the Pentax K-S1, Ricoh has just introduced the waterproof DSLR, the new Pentax K-S2. Fantastic design, excellent connectivity and remarkable specifications are their arguments to succeed in linear.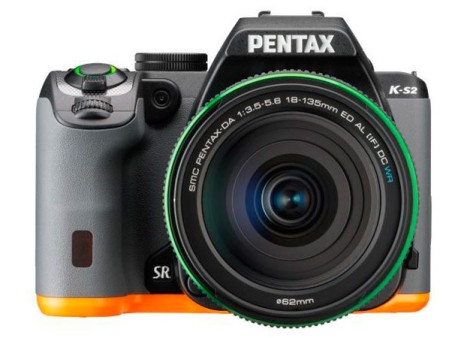 The new Pentax K-S2 comes with a very compact (122.5 x 91 x 72.5 mm, 678 grams) and sealed by 100 points to ensure the protection of its internal components in almost any condition. The camera has a sensor of 20 megapixels CMOS without low-pass filter (incorporates a sophisticated system to avoid the moire effect). Offers a system approach 11 points (9 arranged in crosswise) and allowed to work between 100 and 51,200 ISO.
Among other details, it is worth highlighting its removable and tilting 3 inch LCD (921.000 pixels), the ability to record 1080p video up to 30 frames, the integrated mechanical stabilizer or function burst of up to 5.5 frames per second. Pentax has added WiFi with NFC connectivity and a second shutter button that is activated by rotating the 180 degree display, ideal to capture professional quality selfies.
Currently there are no confirmed pricing or release date information.