Samsung is preparing to launch a new series of solid state drives SSD 850 EVO, the variant to the high consumption of the 850 PRO and the release for the successful 840 EVO that are selling like hotcakes.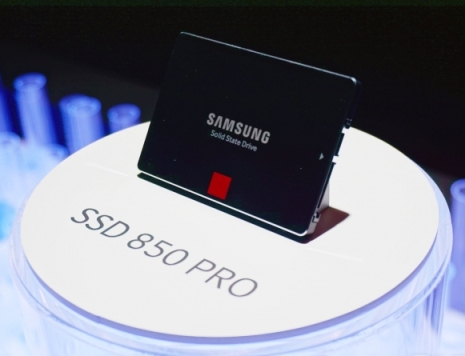 The SSD 850 EVO will include the new design of 3D V-NAND (owner of Samsung) which the company can overcome the density limit currently facing flat NAND architecture used in conventional flash memory, producing improvements in speed, endurance and energy efficiency.
Released in the outstanding 850 PRO will jump at all levels of the new series focusing on the market mainstream forthcoming and that we get the first sale prices for Europe.
Samsung commercialize the SSD 850 EVO (2.5 inches) with capacities of 1 Tbyte, 500, 250 and 120 Gbytes, with respective prices of 439, 245, 142 and 102 euros.
Its data transfer rate rises to 540 and 520 Mbytes per second in sequential read/write, with 98K/90K IOPS 4K random. Superb performance as we seen at reasonable prices. Lack of official release and the relevant tests, there is a personal advice of a happy owner of a 840 EVO installed next to a pair of hard drives in RAID: if you do not hurry, wait for one of these 850 EVO.