Today we want to talk about one of those devices that seem to have come out of science fiction movies. We're talking about Onyx, a wearable created with a clear objective, become a useful tool for establishing conversations between a group of people. To get an idea, the concept is similar to the operation of the classic Walkie Talkie but with a more futuristic touch.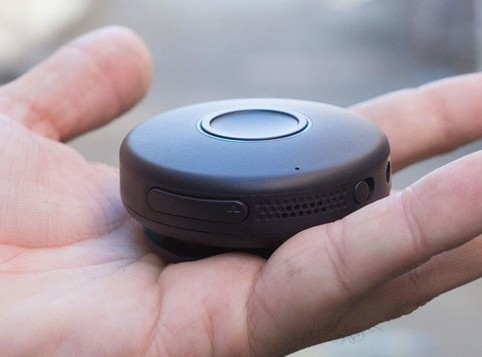 When we talk about that Onyx is a wearable, we are referring to something "wearable", in the technological jargon refers to personal computers or wearable user.
For this gadget to work, must be connected to a telephone where an application installed. The connection between the smartphone and the Onyx is done via bluetooth so it is not necessary to use any cable that could obstruct its use.
The Onyx is placed securely on our shirt or jacket so we can access it quickly and can touch the button that incorporates smoothly. Once this button is touched, communication with users who are part of the group to communicate with them is established.
The only downside can be seen at the Onyx, is that having a single button, can not be established conversation with one person, but whenever we want to talk, it will be with all those who are part of that group.
It is a device that can be helpful for saving appliances, police protection or jobs that require direct communication.
The mobile application that comes with the device allows other interesting utilities as create different user groups or allow the location of each of the group members.
The price of the gadget is $99 and the application is designed for both iPhone and Android.