Perhaps most remarkable of these new iPad is that the new iPad Air 2 loses. Lose weight, thins and loses the mute button, which passes better life.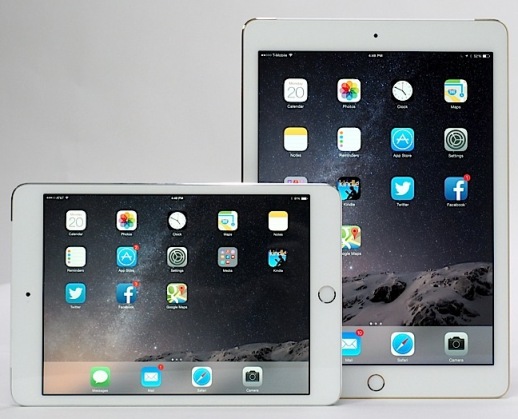 But it also wins. Earn power, graphics quality wins, wins a fabulous camera – to be a tablet – and earn a screen that is, almost certainly, the best on a current tablet on the market. However, note the "almost certainly".
Otherwise, we could say that in the new iPad, especially in the Air 2, has improved battery performance even though the duration is the same. A device with more computing power, more graphics power, and new sensors – tuned to the barometer will give much better game, and a screen requires more battery sensors. The fact that with increased consumption has remained the battery life is quite an achievement.
As regards the other of the new iPad, the iPad mini 3, there are changes that almost unseen – beyond the new Golden model – but yes noticeable. Better processor, more power and, in this case, it is surprising that the battery lasts more than in the previous iPad mini with Retina display. It is, in opinion, the perfect tablet. It is ideal for all day wear up. Especially if the accompany of a good keyboard … But we leave that for another day.
In the two new iPad, has been incorporated into the fingerprint sensor Touch Id, a fingerprint reader that will allow us to unlock the device as we can already do with the iPhone 5S, 6 and 6 Plus, but will also allow us to pay with the new Apple Pay, system available so far only in the US.
Summarizing two piece of bugs which, again, will delight those who wish to spend that cost: from €389 the iPad mini 3 and from €489 the iPad Air 2. But darling, original iPad mini price has dropped considerably and is a real candy: €239 for a 16GB model which can be a best seller this Christmas.