The most powerful processor of Qualcomm, The Snapdragon 810, will be incorporated in all probability in the next flagship smartphone of Microsoft Lumia.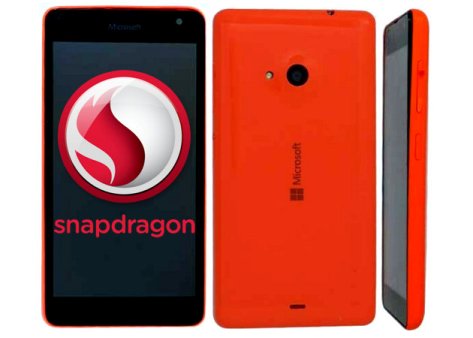 During the past 2014 Microsoft has released many devices aimed at the middle and lower ranges, in an attempt to expand its mobile ecosystem in the world and beating iOS in many countries. Yet it has not neglected the public more affluent and demanding, with models like Lumia 930 or Lumia 1520 phablet, both using 800 Snapdragon processor.
Microsoft will re-launch the Lumia brand among the high ranges with a new high-performance model, which would come to rival consolidated other models in this space as the Samsung Galaxy S or iPhone from Apple, and seems to be only a matter of time that the Redmond giant to announce a new model of Lumia with Snapdragon 810, since Juha Kokkonen, general manager of the portfolio and product management at Microsoft, said:
"We look forward to continuing this relationship to deliver best-in Lumia smartphones that will work with Snapdragon 810 processor, and offering an unprecedented combination of processing power, rich multimedia experience, high-performance graphics and wireless connectivity to our customers".
This news is a comfort to Qualcomm, which has received a good drubbing after Samsung announced their divorce and do not incorporate the Snapdragon 810 in the next Galaxy S6, being replaced by a Exynos model designed by the very division circuitry South Korean company.