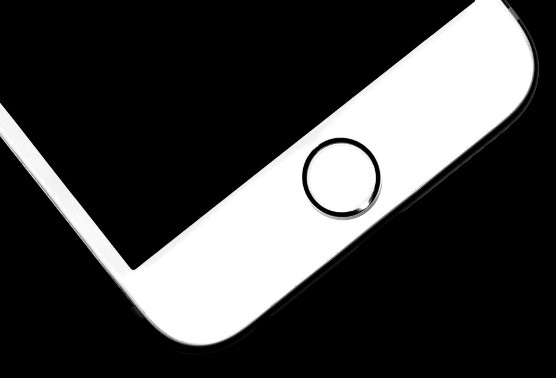 It seems almost certain that the future iPhone will bring important technological and conceptual novelties. According to rumors, the latest innovation would be the replacement of the Home button (and the Touch ID scanner) by something that has been called 'function area'. An area of the screen next to the bottom edge where the latest or most used apps will be displayed dynamically, as well as contextual information about the current action. Does it ring you? Indeed it is something very similar to the controversial 'Touch Bar' released by the MacBook Pro and that could have a lot more sense integrated into the iPhone.




The rumors take for granted the use of an OLED display that would allow extending the surface of image without modifying substantially the size of the body. This way it would become possible to have a 5.8 inch display, although really only 5.15 would be used as a conventional display. The bottom edge would be devoted to the 'area of functions' mentioned with the virtual buttons. Let's say that of the 2800 x 1242 pixels of the panel, only 2436 x 1125 pixels would act as a display.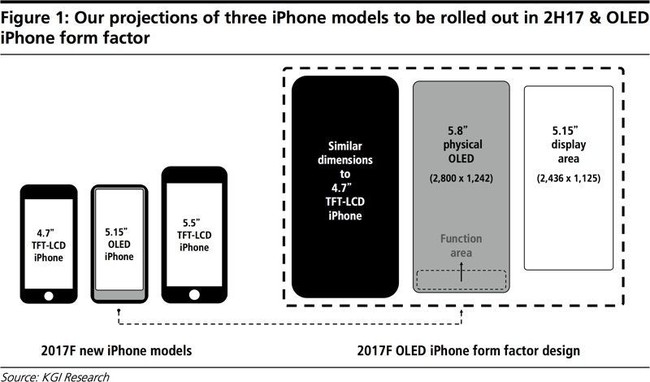 What is not clear is if in this area would be integrated also the fingerprint scanner – as in the MacBook Pro – or Apple already have an alternative solution.




The information obtained by KGI Research, fits quite well with the rest of the leaks, so it can be granted a fair degree of accuracy, but with Apple you never know. Many of their patents are just to be misleading and others never come to the market.