The future made ​​present. A British aerospace company showed pictures of how their project will create a plane with no windows: instead of them, passengers will see in displays the visual spectacle to the other side of the plane as like a film.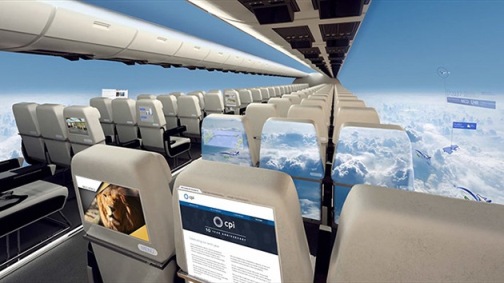 CPI, the British aerospace company, believes the idea will improve since a plane without windows is much lighter than a plane with it. The entire internal surface of the fuselage would be covered with flexible high-definition screens, which are used to hide the tools of the cabin.
The cameras may be installed on the outside of the fuselage, which could potentially provide an uninterrupted view from the outside. The internal surfaces could also be used for lighting, that would change to mimic the sunrise and sunset in long distance travel.
Although there is still no firm plans to build this plane, given the growing number of companies who design this type of aircraft development can be only a matter of time.