Whether you are starting your own online company or your brick and mortar company needs an upgraded website, it is worth using a web site design company to get the most benefit from your online presence. You may or may not have the expertise to design your own website, but why take the time away from your other interests when a professional may be able to do it even better? If you want to do it yourself, website builder software can make the job much easier and still give you all the platforms you need.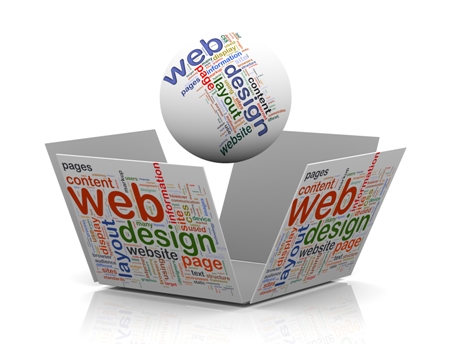 The Main Benefits of Using a Website Builder
The Coding Is Done for You
You do not need to learn HTML and other types of coding. The builder will offer thousands of templates and options, so you can create a website that perfectly fits your business. It will allow you to add email contact forms and sidebars as well as many other features without learning coding. It will have all the features you need for promoting professional services or selling a product.
A Huge Selection of Attractive Graphics
Graphic designers are expensive and may charge every time you select a graphic. A website builder will give you thousands of high-quality graphics to enhance your website pages to make it more meaningful and attractive.
Free Photos
Photographs are essential for a good website, but meaningful photos are often hard to find because most of the ones available online have copyright issues. The other option is to pay a photographer to take the photos you want, but this is an expensive option. A good website builder will allow you to select from hundreds of free, professional stock images. They are often organized according to business categories.
Easy to Use
Many customers can point and click or type their name and address, but if the website is advanced, it may be too confusing for them. Since you only have five seconds or less to attract a visitor to stay on your site, ease of use is essential. For customers who want to make a purchase, the checkout process needs to be simple and obvious.
Easy to Upgrade
With a good website builder, you can regularly upgrade your content. There is no need to write new code every time you want to add a different graphic or change your inventory.
Added Features
Many website builders also offer free domain name registration if you do not already have one. Otherwise, you can use the one you have. A business email address is another feature that makes your business look professional. You can get professional email, contact management and a calendar to have a complete business presence.
With an online website builder such as what can be seen at web.com, you can create your own website today and be online tomorrow. Since the builder offers you everything you need to create a professional and attractive website, you do not need any IT expertise.