Despite the popularization of cloud storage solutions are still many users who prefer to keep their data in a controlled and physical support only for themselves. The Veteran series WD My Passport remains synonymous with quality and proof of this is the latest model that has passed through our technical laboratory; we analyze the new WD My Passport Ultra.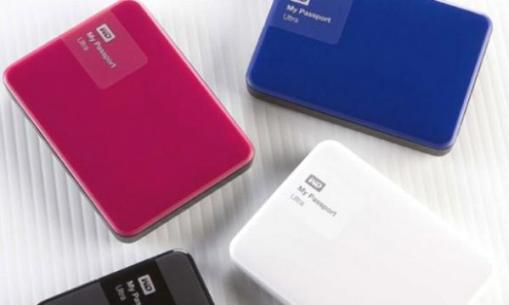 Surely we all agree that the most valuable thing on our computer is not the latest generation processor and the powerful graphics that allows us to enjoy the game but the information we store inside. Unfortunately, it is rare to the user who has not suffered data loss ever and has served as a lesson to prepare a plan B for their data in case of problems. A good external hard drive is a great option that is quickly recovered when we have to resort to it.
This generation of WD My Passport has subtle changes on an aesthetic level and design ((which never ceases to be important in talking of a portable device) and the company even offers color customization options thanks to the WD Grip Pack cover. At only 20.9mm thick (about two smartphones, approximately) WD engineers offer up to 3 terabytes of storage with the full power of the USB 3.0 interface, an authentic ideal technological trunk for storing our digital life safe.
In the pack, WD includes the hard drive, the connection cable for USB 3.0 (although it works seamlessly in USB 2.0, with the logical limitations) and a brief instruction manual which refers to the manufacturer's website for more documentation. The accompanying software is preinstalled on the disk and, although we can re-download if we need.
On the inside of the chassis we find a hard drive that works at 5.200 RPM (enough for the purpose for which it is intended) and 8 Mbyte buffer, a guarantee when working with large amounts of data.
The performance obtained fall within expected; we have a fast and reliable external disk drive, designed to carry large amounts of data or serve as a physical backup in case of problems. Clearly transfer rates cannot be compared with an internal hard drive of the latest generation (much less with a SSD) but, again, we must think about the goal of these devices and the need to maintain a cost per gigabyte.
Beyond hardware the manufacturer integrates a backup solution lightly, not intrusive and it works really well: WD Backup is a great option for users who do not want too complicated and simply want a transparent system that ensures the security of your information. In the same line goes to WD Security, a solution of hardware encryption (AES 256 bits) very simple to set up and protect us in case of loss or theft of the disc; in addition, we can configure so that it unlocks automatically in our trusted computers, speeding up the daily work.
WD remains a great choice when seeking a portable storage solution; it is true that there are cheaper models or solutions to take advantage of traditional hard drives but, this is a product that offers an excellent balance between quality, price and performance. High-level hardware, software that adds value and ensuring a leader in storage seem sufficient grounds to score with this outstanding WD My Passport Ultra and recommend it.
The product is available at major retailers for a price around 100 euro. Users who do not require encryption solutions or including backup can opt for the Elements version, something more economical.