Microsoft Edge was presented as a whole technological revolution by the Redmond giant, and as one of the star applications that come with Windows 10. However it seems that it will cost to start off, because its bad host joins now you will not see extensions for this browser until 2016.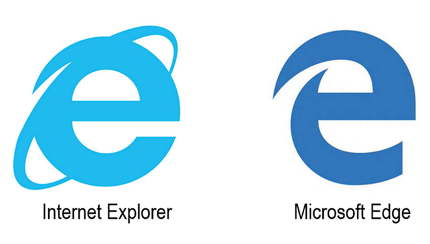 This was confirmed by Microsoft itself in a statement, and apparently the company has been based on the need to ensure that the model of extensions for Microsoft Edge is delivered through Windows Update in 2016.
The problem is that seeing as it is doing to Microsoft Edge, Microsoft would have to accelerate the adoption of important features (especially extension) so you can compete with Mozilla Firefox and Google Chrome in particular, in order to start gaining user fee.
There are many reasons that could explain this temporary failure of Microsoft Edge. Besides the lack of extensions, you have to overcome the dark legacy of Internet Explorer, and here many ordinary users may not know that in reality Edge breaks everything was Explorer, taking web standards seriously and adding improvements at the level of security.
And maybe it may sound trite, but if months after enabling Microsoft Edge Extensions do not take off, maybe is time to pose a rotation of 180 degrees to help finally break with its predecessor. Should it be Microsoft Edge Open Source? One of the successes of Google Chrome is less the browser itself, but the technological basis Chromium, which has served to develop other browsers with relative success as Opera and Maxthon. To this must be added a leap towards the platform, making it available for OS X and possibly also for Linux.
Perhaps take a stance similar to Google with Chromium to help give it a fresh and innovative look to common users, because we have a more technical profile we are clear what Microsoft Edge against Internet Explorer, but possibly most of ordinary users, more knowing that the logo is too similar.
In 2016, we will see if the arrival of the extensions will help Microsoft Edge to take off or if Microsoft will have to be raised a whole twist. In short, it seems that the Redmond giant has launched a product that was still too green, and perhaps with a concept outdated in some respects.