Evan Blass, one of those characters who learn all leaks before they become public, just unveiled in his Twitter account how is the next smartphone from Samsung: The Galaxy S8. He also said that we have to wait until March 29 to be presented officially.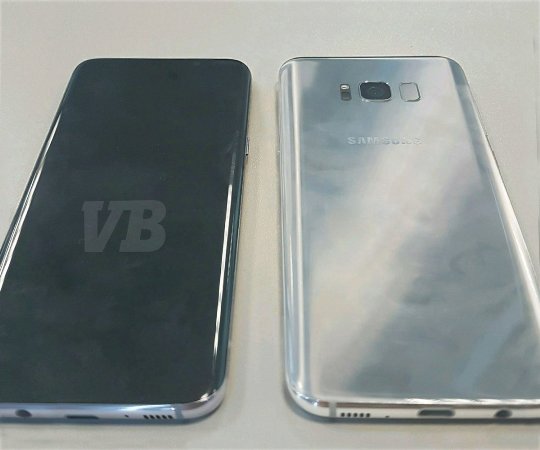 The collection of leaked features gives a fairly complete picture of its performance. The Galaxy S8 will have two versions whose only difference is the size of the screen: 5.8 and 6.2 inch. Of course this Edge-type screen, which is curved on the sides, will feature Super AMOLED content, QHD resolution and a strange 18.5: 9 format that will cover 83% of the front. As a novelty will include a technology "force touch" which will be able to distinguish between different levels of pressure.
Inside will be insufficient processor Qualcomm Snapdragon 835 (or the equivalent Exynos by geographical area) supplemented with 4 GB of RAM, plus 64 GB of storage and a microSD slot to expand.
The batteries will be 3000 mAh and 3500 mAh, in which Samsung has taken special care after the scandal of note 7. It will premiere USB-C connection and keep the audio jack for analog headphones.
The cameras will have 12 and 8 MP, both with f/1.7 lens, but no trace of the dual rear camera rumor. Right at your side in the support will be the fingerprint scanner – which disappears from the front – with a position and questionable size. This will be complemented by an iris scanner such as the late Note 7.




Additionally inaugurated the function Samsung DeX, a copy of the Microsoft continuum function, which will allow connecting the mobile to one? Display and transform it into a computer. Of course, an optional Dock with HDMI connection is necessary and the interface will be Android Nougat, complete with the virtual assistant Bixby -own from Samsung but cousin of Siri – which is activated with a side button.
Finally the price will be €100 more expensive than the models of the previous year. Therefore 5.8 inch Galaxy S8 will cost €799 and 6.2 inch will be €899. Both will be on sale on April 21 although we hope to be able to examine them before