Toshiba has introduced its new portable high end, the Satellite Radius 12. its name may not impact initially, but it is a laptop with some impressive features.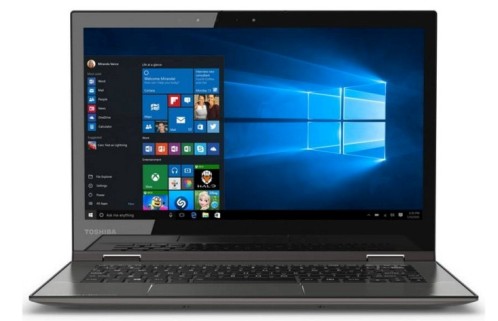 First of the entire first thing that impact is its touchscreen, just 12.5 inch, but 4K (3840 × 2160 pixels) resolution, giving it a high density of pixels per inch. As CPU will use a Skylake Core i7, the latest generation of Intel processors and will include 8 gigabytes of RAM.
Another important detail is that the Toshiba Satellite Radius 12 is a convertible notebook, the keyboard can rotate 360 degree and place it behind the screen. It uses USB Type-C and incorporate Windows Hello, biometric feature of Windows 10, through which the user can use the webcam for facial recognition or fingerprint to log on. Toshiba has said that users can use this portable HD webcam for facial recognition.
Other features of the Toshiba Satellite Radius 12 is that at the level of color screen is certified by Technicolor and supports 100% of the space Adobe RGB color reproduction.
The Toshiba Satellite Radius 12 comes to relaunch the Japanese brand in high-end notebooks, and it is expected that it goes on sale in the fourth quarter of 2015.