Confirming the increase screen size and potential of the new generation of portable in Google cloud, from Taiwan report the arrival in the first quarter of 2015 one of the biggest and powerful Dell Chromebook.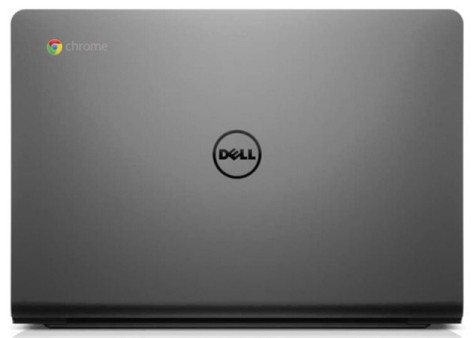 Very similar to 2015 Acer Chromebook, Dell Chromebook employs a screen of 15.6 inch diagonal with Full HD native resolution. It's processor would be one of the Broadwell-U that Intel will present at CES, with similar performance to a current Haswell Core i3.
No details have been provided but expect at least 2GB RAM and 32GB storage capacity. It would have the new wireless standard ac Wi-Fi, Bluetooth 4.0, USB 3.0 and HDMI ports.
The price level agreed by Google and OEM for 15-inch Chromebook would be located at the barrier of $300. Price as this range of equipment under Chrome OS that going to continue winning market share especially in niches such as the educational sector.
Its possibilities are ever higher. It can run Windows applications although not natively as well as Linux like Ubuntu in a window through Crouton. The big change would come from the fusion of Android and Chrome OS. We believe it is only a matter of time.