The battery life is one of the biggest problems currently facing the mobile industry, especially after the start of the career of the resolutions, but thanks to applications such as Pixel Battery Saver becomes more bearable for the user.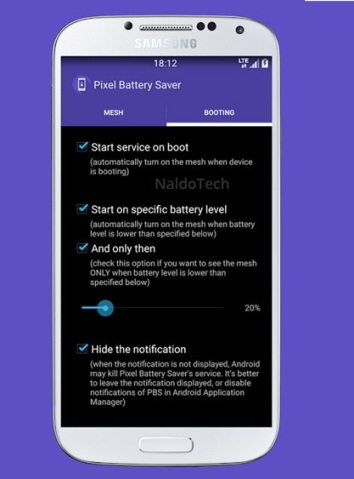 This application exploits the peculiarities that have AMOLED display and independently controls every pixel that form, allowing off a certain amount of them to reduce consumption and save battery.
By this we mean, as is evident, that the application only works on terminals that mount AMOLED display, regardless of the resolution of it, and the truth is that it is quite useful in extreme situations, especially on terminals that have "excessive resolution" for your screen size.
Pixel Battery Saver is completely free and fairly simple to use, so if your battery terminal is a problem and it has AMOLED we recommend you to give it a chance.
Along with this free version its leaders are preparing a paying version which we have no specific details at this time.