Google has made Android 5.1 officially Lollipop, an update that brings some really important developments, especially those related to error correction, and also very interesting features that integrate natively in the operating system.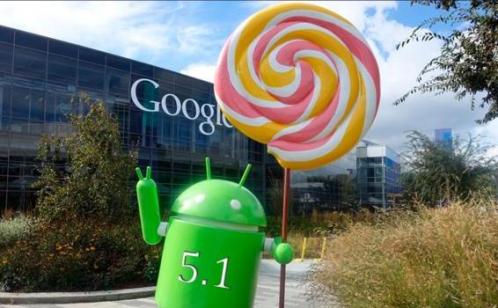 The version is available immediately to Nexus 6 and Nexus 9, which receive the first Android 5.1 firmware with Lollipop.
Google released an antitheft system baptized as Device Protection that the smartphone will allow to block at a distance. Also, the device requires authentication through Google Account associated even after turning it off, so losing a phone never will be a big problem.
All that "failure" in Android 5.0 Lollipop and later versions has been fixed in Android 5.1. Update significantly improves the management of RAM, one of the most common problems in previous versions, and the interface is optimized so that on the one hand, it stands out more Material Design and on the other, the software is faster.
Moreover, Google indicates that the autonomy of smartphones or tablets also improve thanks to some software tweaks. In addition, Android 5.1 Lollipop will support high-definition HD Voice calls, although it is a service that is only available, for now, the Nexus 6 through the AT & T operator.